Onyang, Korea - AUSF held the last EC Meeting of Year 2015 in Onyang, Korea on Dec. 30th. Senior Vice President Omar AL-HAI, Vice President CHANG Hosung, Vice President CHEN Kunning, Secretary General Kenny CHOW, Treasurer SEETOW Cheng Fave, Assessors JARGALSALKHAN D. and Hisato IGARASHI, Auditor HA Woong Yong, attended the meeting.
First of all, on behalf of AUSF, Mr. Omar thanked for Dankook University's wonderful arrangements and welcomed all the guests and EC colleagues. Due to other working arrangement, Mr. ZHANG Xinsheng, President of AUSF was not able to come to Korea, but he sent greetings via video connection, extended his sincere thanks to Dankook University and emphasized several expectations for AUSF in the coming New Year.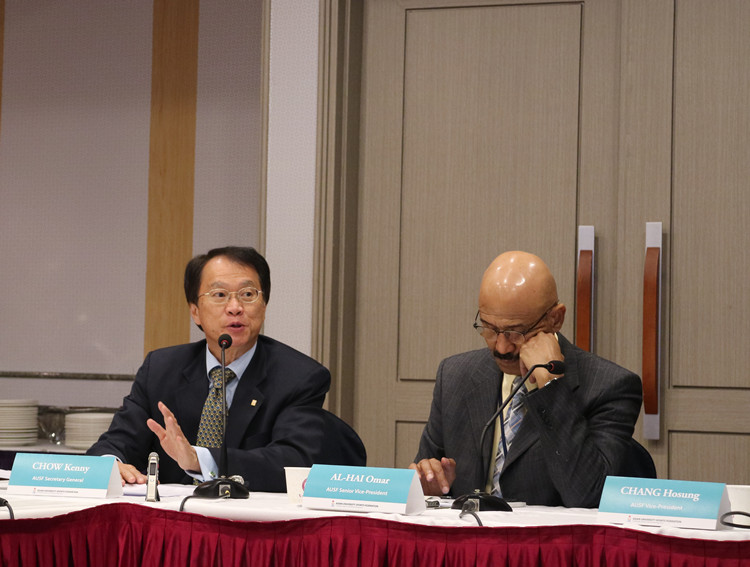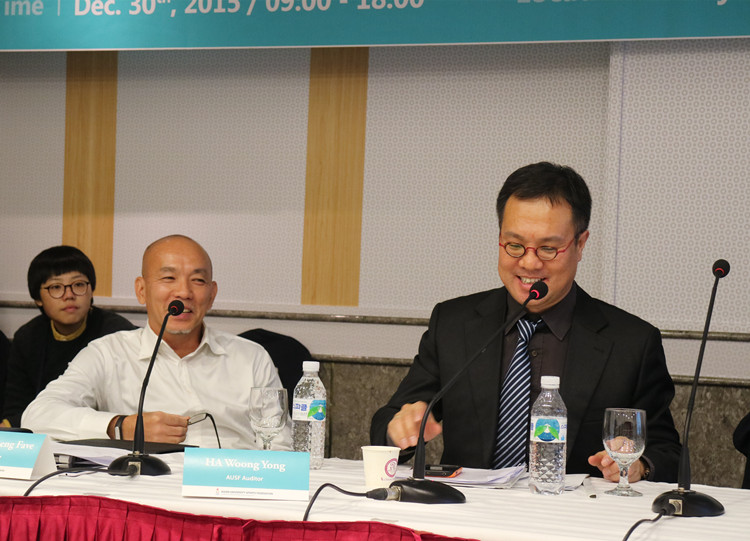 In the following, an MOU aiming to jointly promote the development of football amongst Asian university students by organizing competitions and educational training programs related to sports for university students and sports officials in Asia was signed between AUSF and Asian University Football Federation (AUFF). According to the MOU, the 3rd Asian University Football Championship (AUFC) also the inaugural event featuring AUFF will be held in Korea in 2016, and Korea will host AUFC for the next 2 consecutive years (2017-2018). It is the brand new cooperation for AUSF and a new model has been set. Since all local costs of participation of AUFC organized by them will be covered by the OC/AUFF, it is a great encouragement to attract member countries and regions to participate in the games.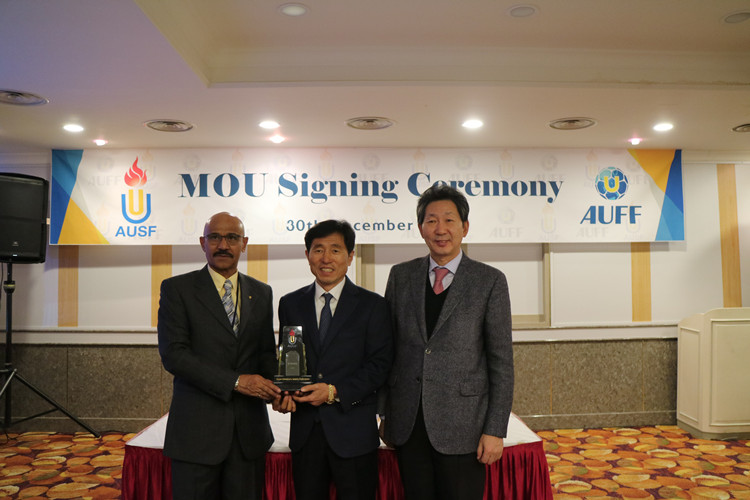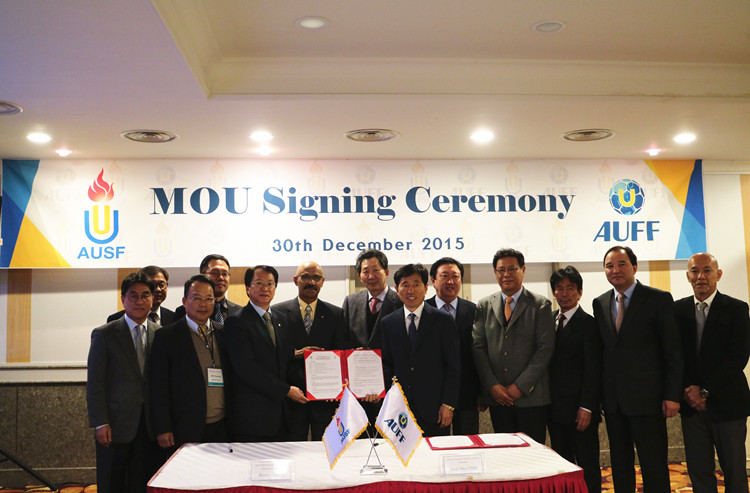 A brand new website will be launched soon. More contents and elements will be added, making the pages fresher and more appealing. Meanwhile, the secretariat are working on the online registration system for the convenience of the participants as well as data collection.
Besides, EC members discussed the calendar of 2016, and it was determined as follows:
Events

Place

Time

Futsal

Almaty, Kazakhstan

April 22 – 27

Boxing and EC meeting

Dushanbe, Tajikistan

May 14-17

Football

Korea

Sep. 1-7

Women's Basketball

Chinese Taipei

Sep.6-11

Men's Basketball

Ulaanbaatar, Mongolia

Sep.18-25

Cycling

Korea

Oct.

General Assembly

EC Meeting

Seminar for Secretary-Generals

Xiamen, China

Nov.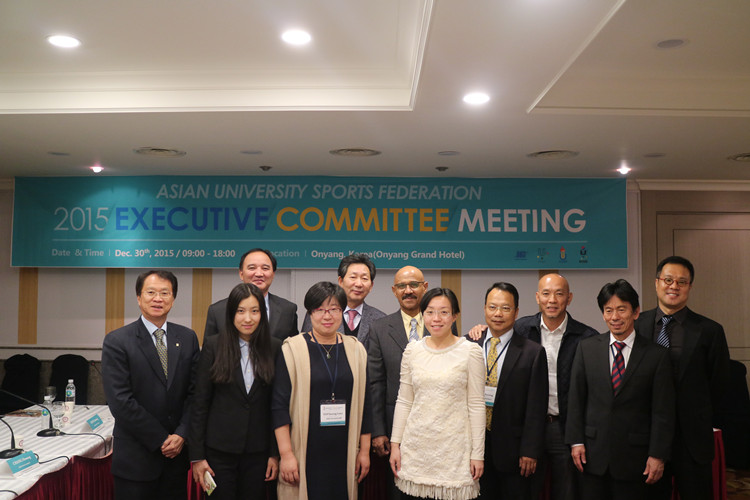 For more information, please keep on visiting www.ausf.org.
(Source: AUSF Secretariat)