Cheonan, Korea - It is the 6th day of 1st Intensive Training Program for Asian University Sport Leaders. In the morning, Dr. KyungMo HAN from San José State University gave a class on Injury and Rehabilitation in Sport. He explained the concept of Osteokinematic and what injuries would do to the ankles and knees by doing sports in the wrong way. Later he showed the audience the body structure and taught them how to avoid sport injuries.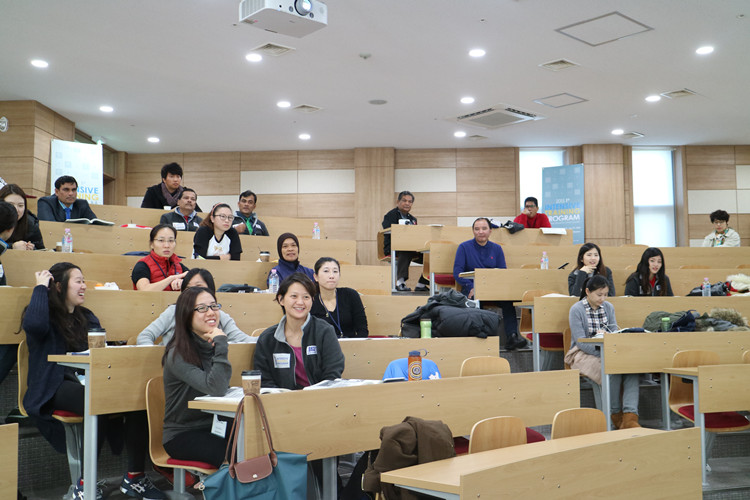 Mr. Jae-Yong JUNG from Korea Broadcasting System (KBS) lectured on Collegiate Sport in South Korea and New Paradigm. In his speech, he compared elite sports vs. sports for all and introduced the New Korean Sport System, which was a combined league of students, collegiate and adults.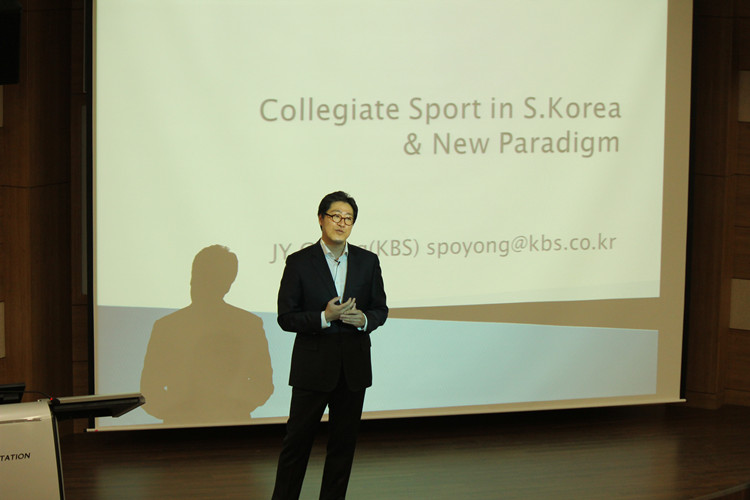 On the afternoon of Jan. 3rd, the OC arranged a Seoul city tour to Myeongdong Disctrict. Myeong-dong is one of Seoul's main shopping and tourism districts, dating back to the Joseon Dynasty. The area flourished as city renovations took place and highrise buildings were built. Many department stores, shopping centers, restaurants, upscale shops and boutiques set up their businesses in Myeongdong and it became the mecca for the young and trendy in the 1970s. Participants enjoyed shopping in Myeongdong and viewed notable landmarks such as the Chinese Embassy, UNESCO Hall, Myeongdong Theater, and the oldest Catholic cathedral in Korea, Myeongdong Cathedral.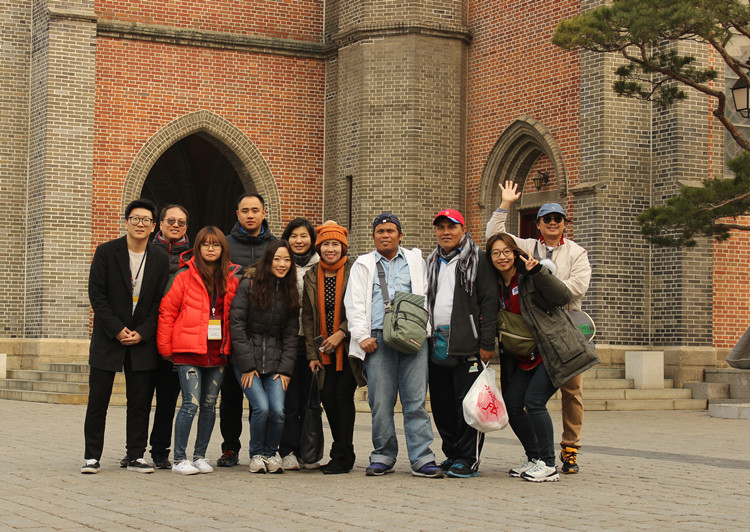 For more information, please keep on visiting www.ausf.org.
(Source: AUSF Secretariat)