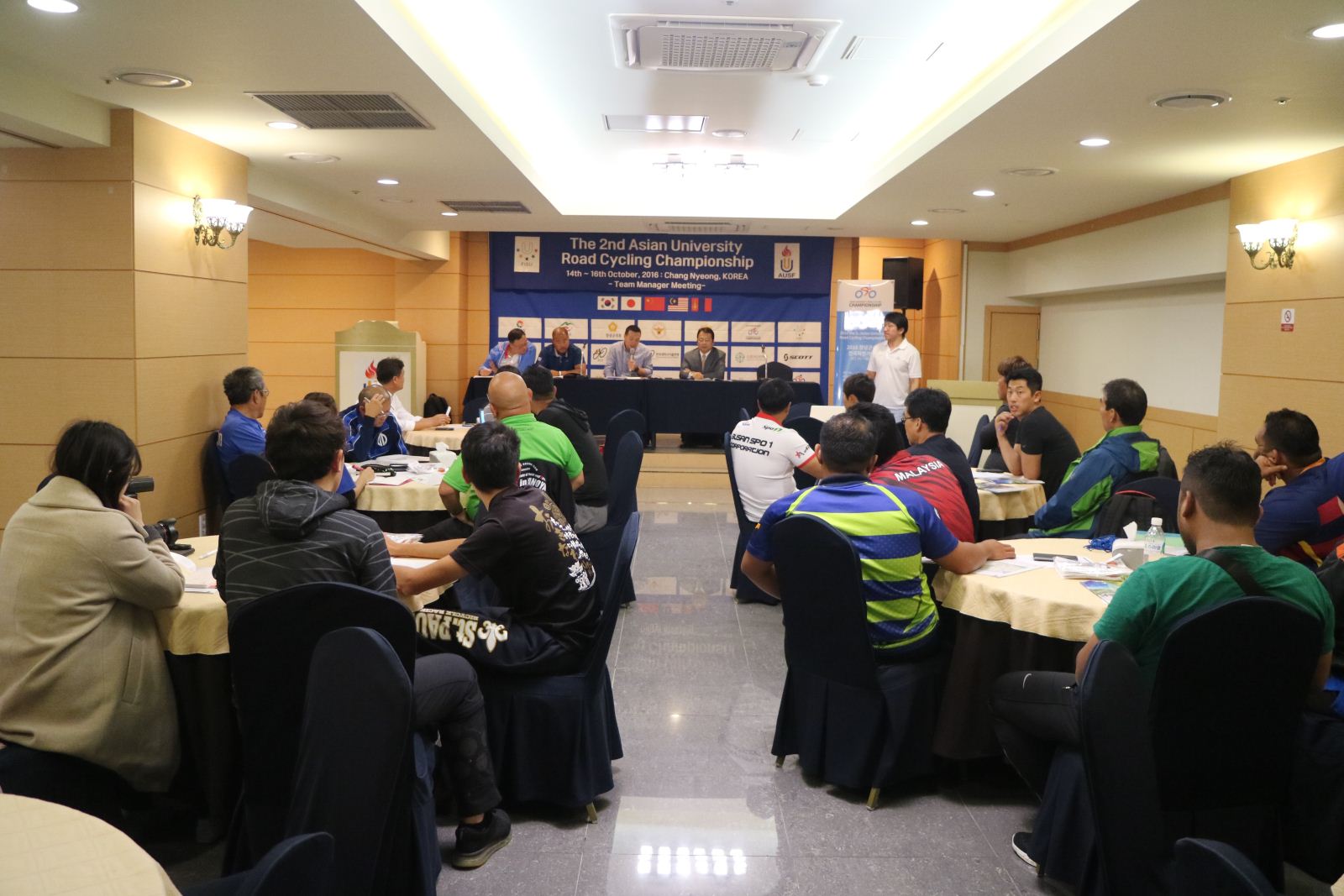 Chang Nyeong, Korea – After the official training and accreditation on the morning of Oct. 14, the 2nd Asian University Road Cycling Championship was officially launched.
In the afternoon, the Team manager meeting was staged with the attendance AUSF Vice President Mr. CHEN Kuning, Technical Delegate Mr. Walter YUE, Chief Referee Kim Hyung-Il, President of Korean University Cycling Federation (KUCF) Mr. LEE Yong-Woo. The meeting started with the welcome speech from Mr. CHEN Kunning. He expressed his gratitude, on behalf of AUSF, to the Organizing Committee and KUCF for their thoughtful arrangements and professional preparation on this championship. He mentioned that "it was the main objective and goal for AUSF to provide the youth from the Asian a platform via championships to know each other, to compete with each other and learn from each other". Finally, he wished that all the participants could enjoy this wonderful tournament.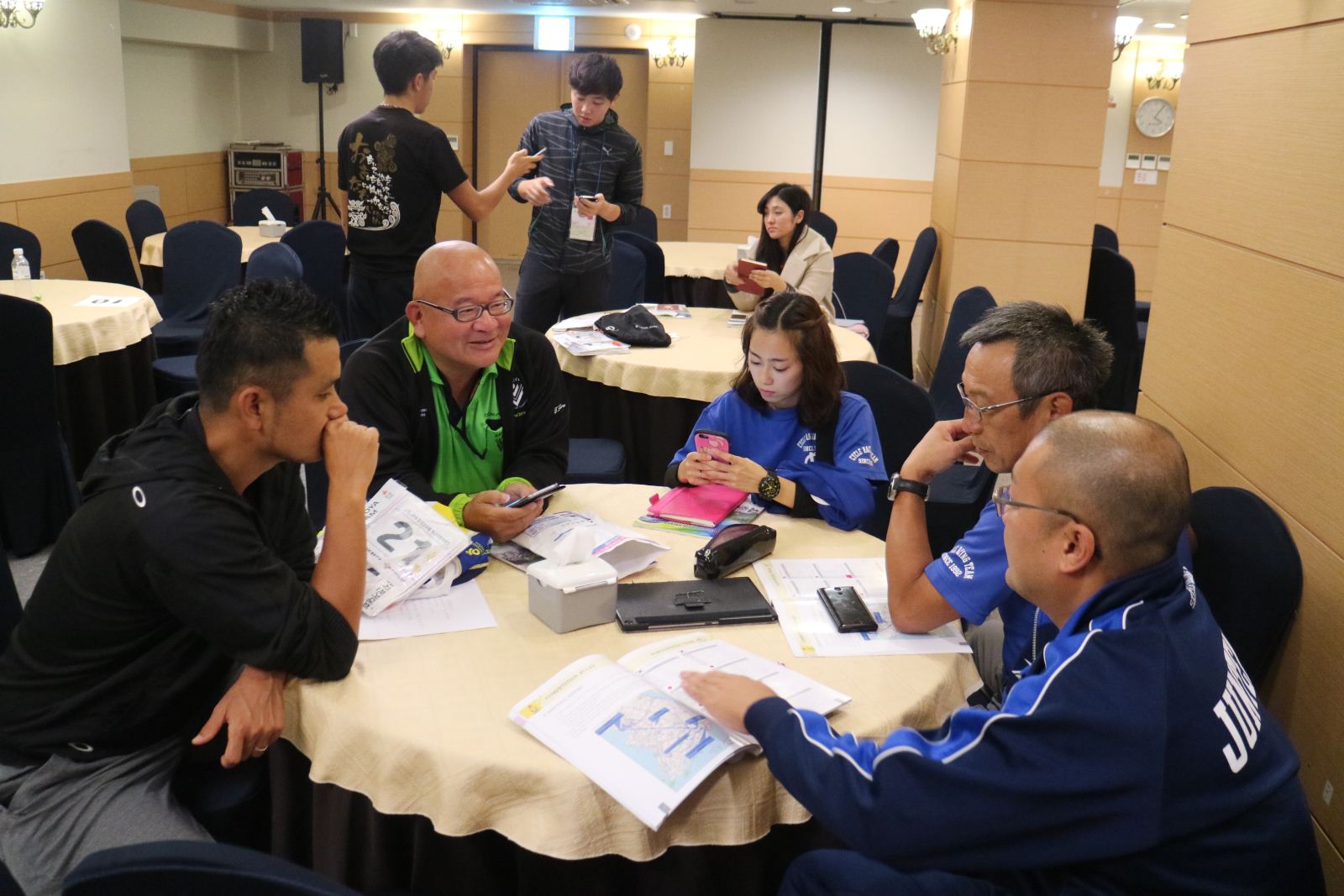 In the following, the Chief Referee made illustration, by focusing on the key rules, race course and feeding zones, team cars, etc. The meeting ended with the license and jersey checking.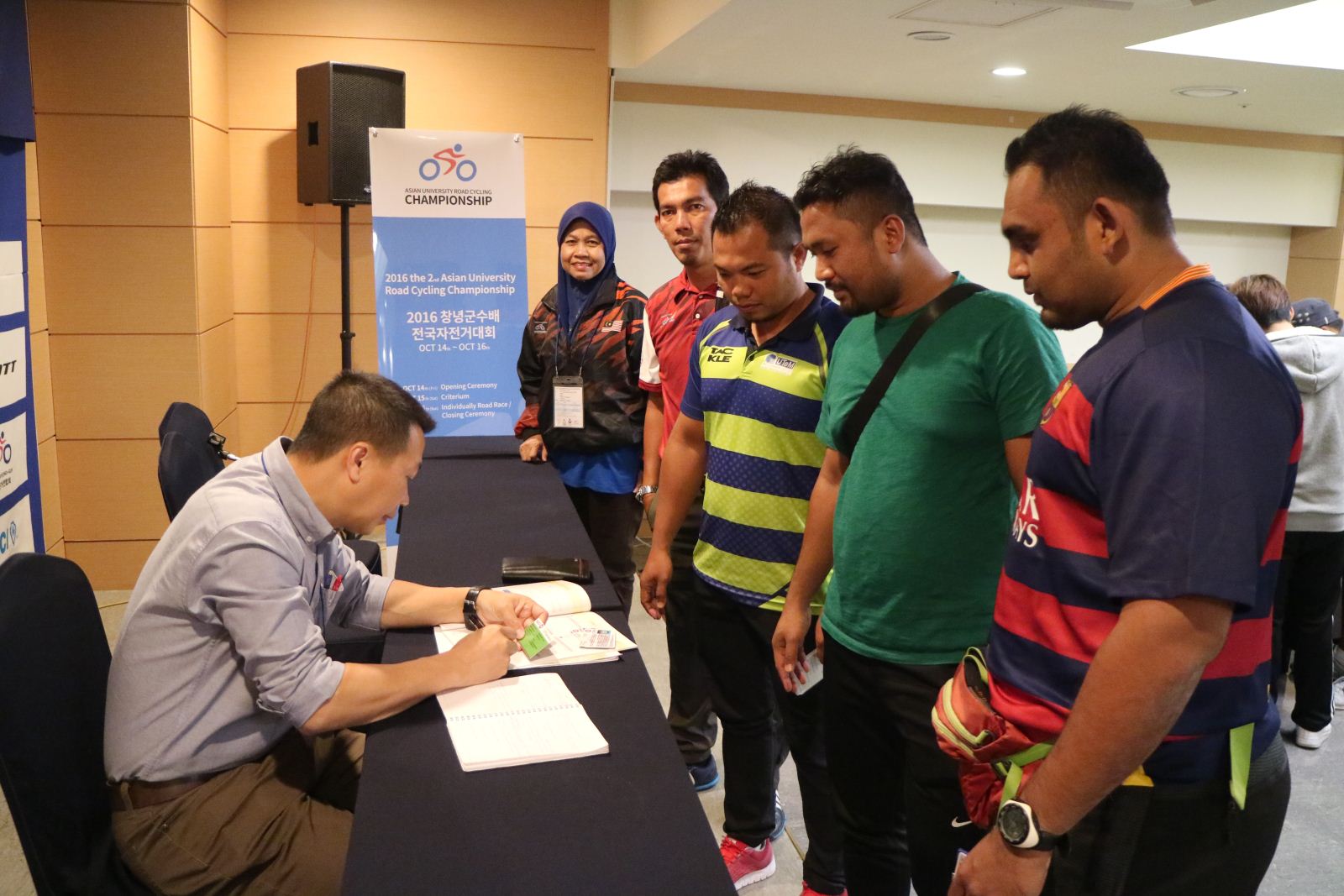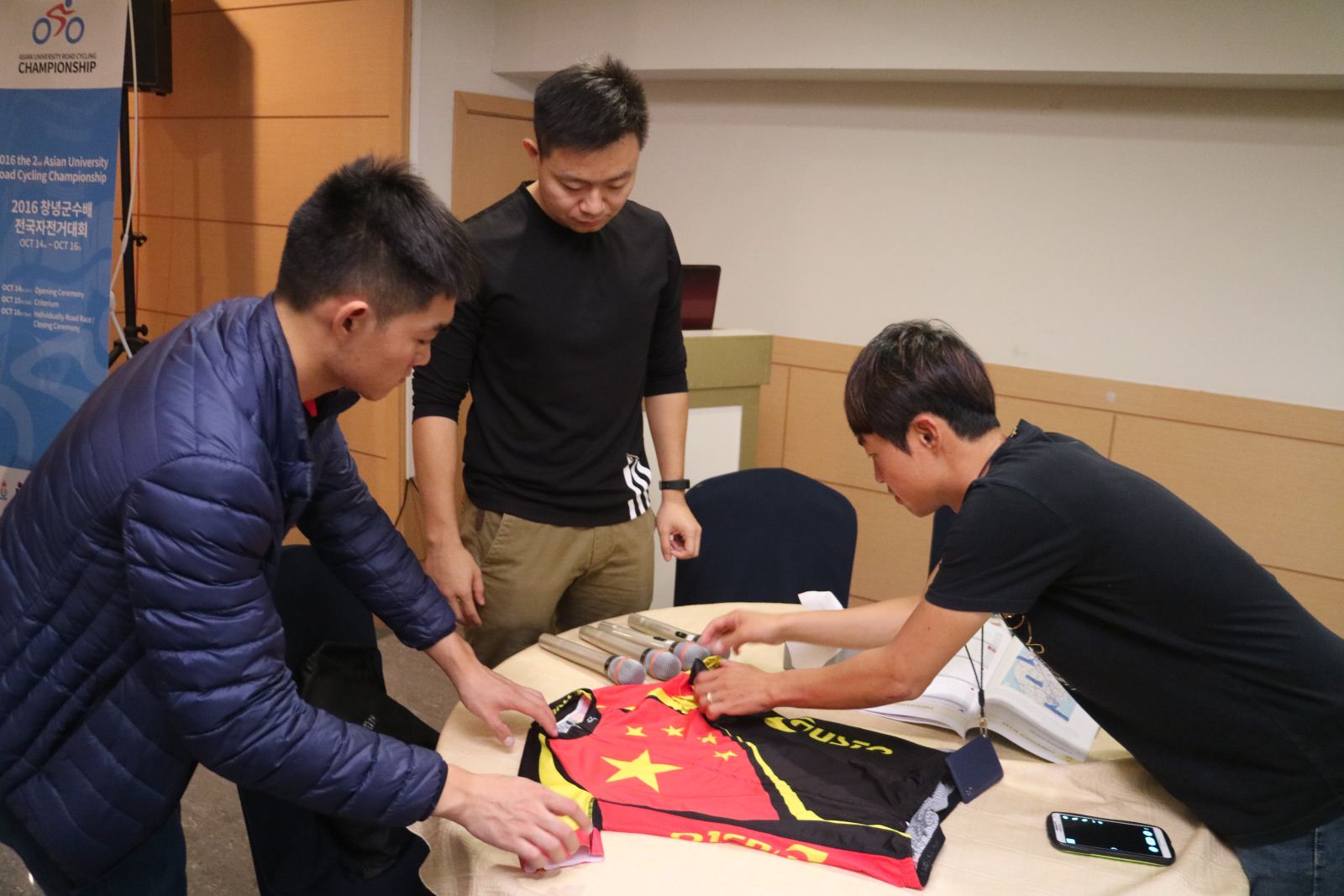 Finally, 22 officials and 41 riders from China, Japan, Malaysia, Mongolia and Korea will attend the Championship, with the Mongolian team fortunately gaining the visa in the last minute. Mongolia was ever Champion of Road race of last Championship.
The Opening Ceremony will start at 19: 00 on the 14th October. Let's expect the official and splendid start of the 2nd Asian University Road Cycling Championship.
For more information on 2nd Asian University Road Cycling Championship, please visit www.ausf.org.
(Source: AUSF Secretariat)