Nilai, Malaysia - on 13th April, the first competition day started on the early sunny morning in University Sains Islam Malaysia (USIM) with the qualification round of 70-meter Recurve and 50-meter Compound. After the warm-up, all the 42 archers got ready for the start.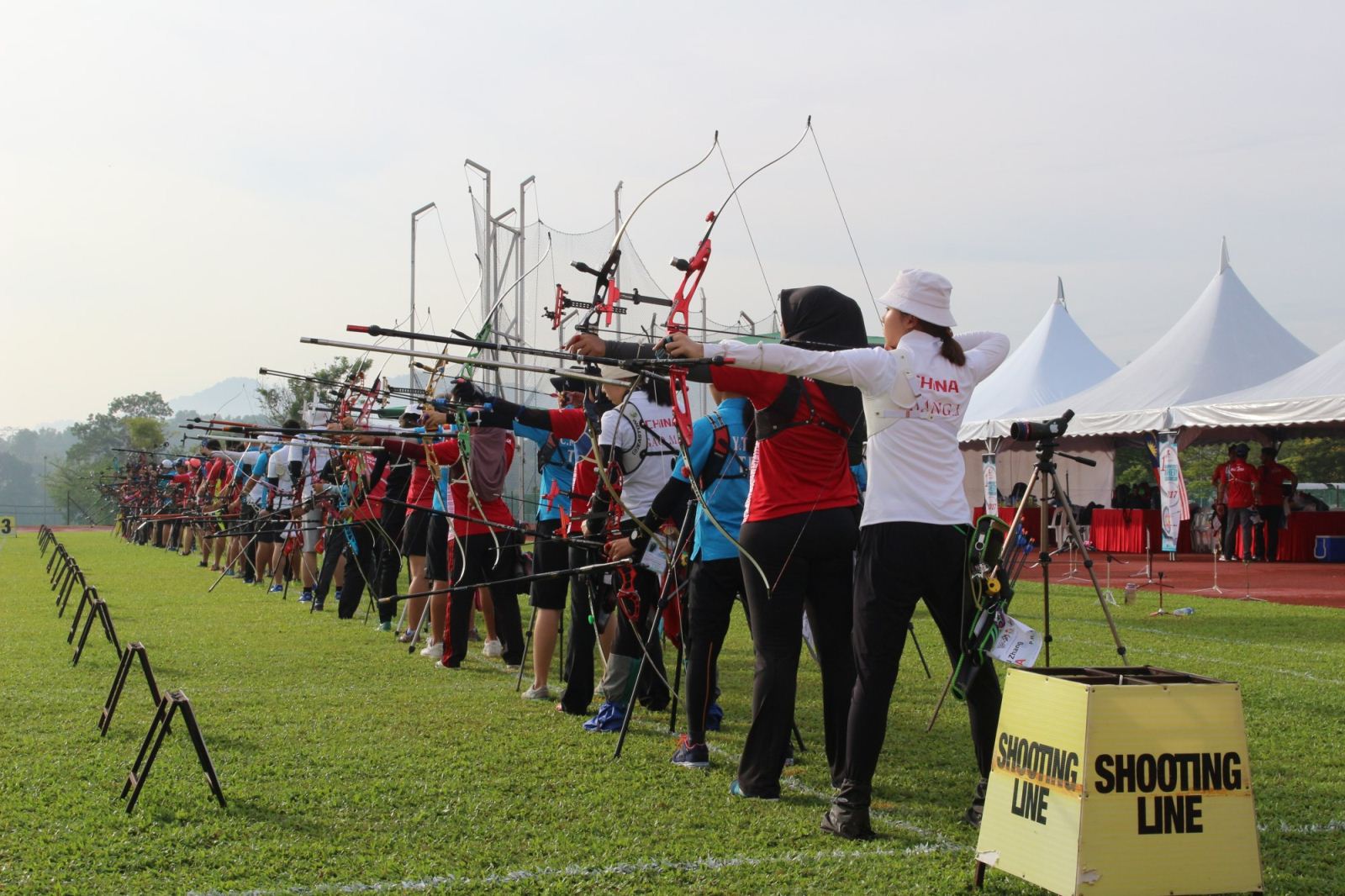 Recurve bows have tips that curve away from the archer when the bow is unstrung. 13 male archers and 13 female archers registered for the Recurve bow competition, in which 10 targets were set in the venue, and the distance from the shooting line to the target is 70m. Compound bows are designed to reduce the force required to hold the string at full draw, hence allowing the archer more time to aim with less muscular stress. 7 male archers and 9 female archers shot from 50 meters away.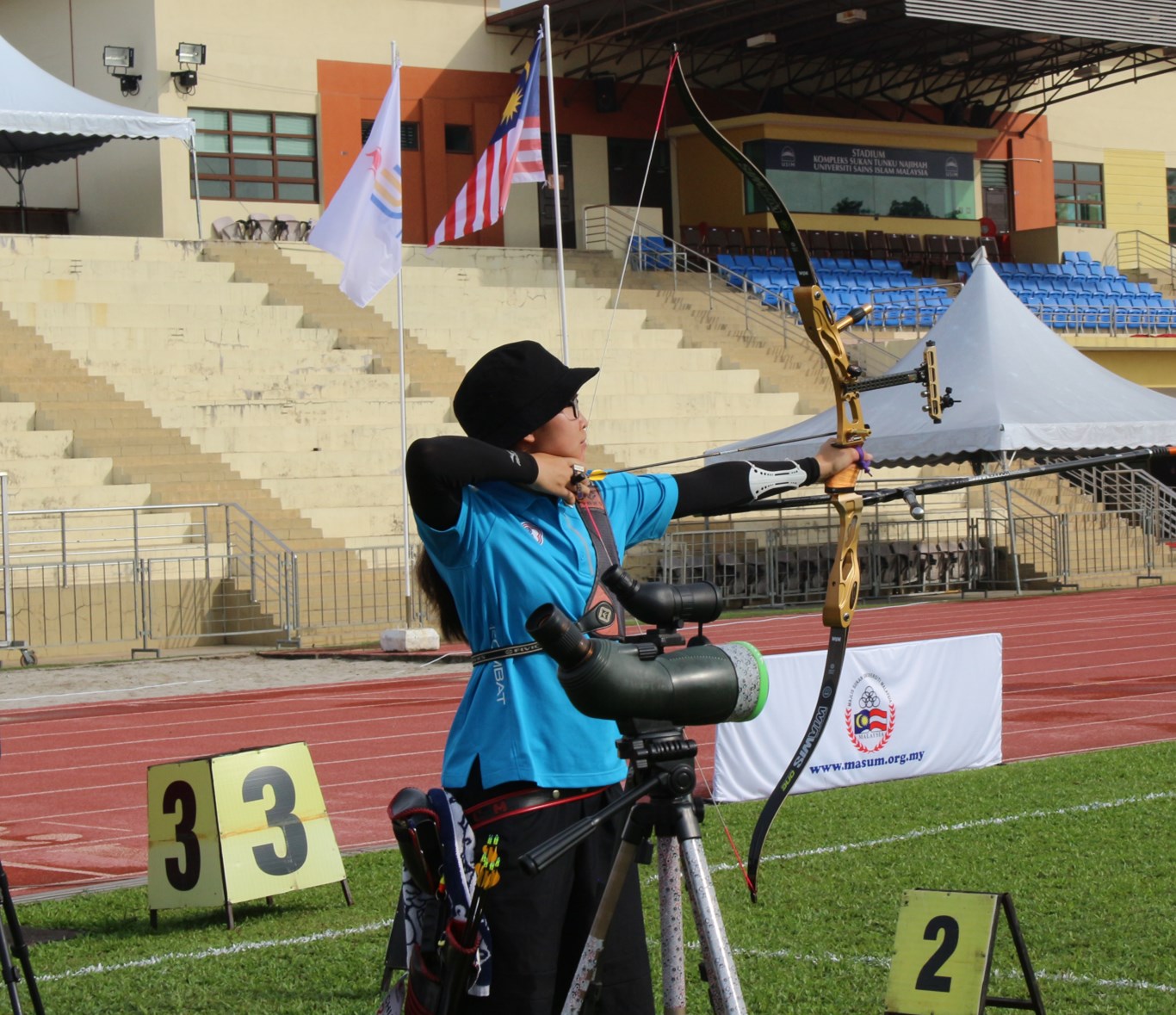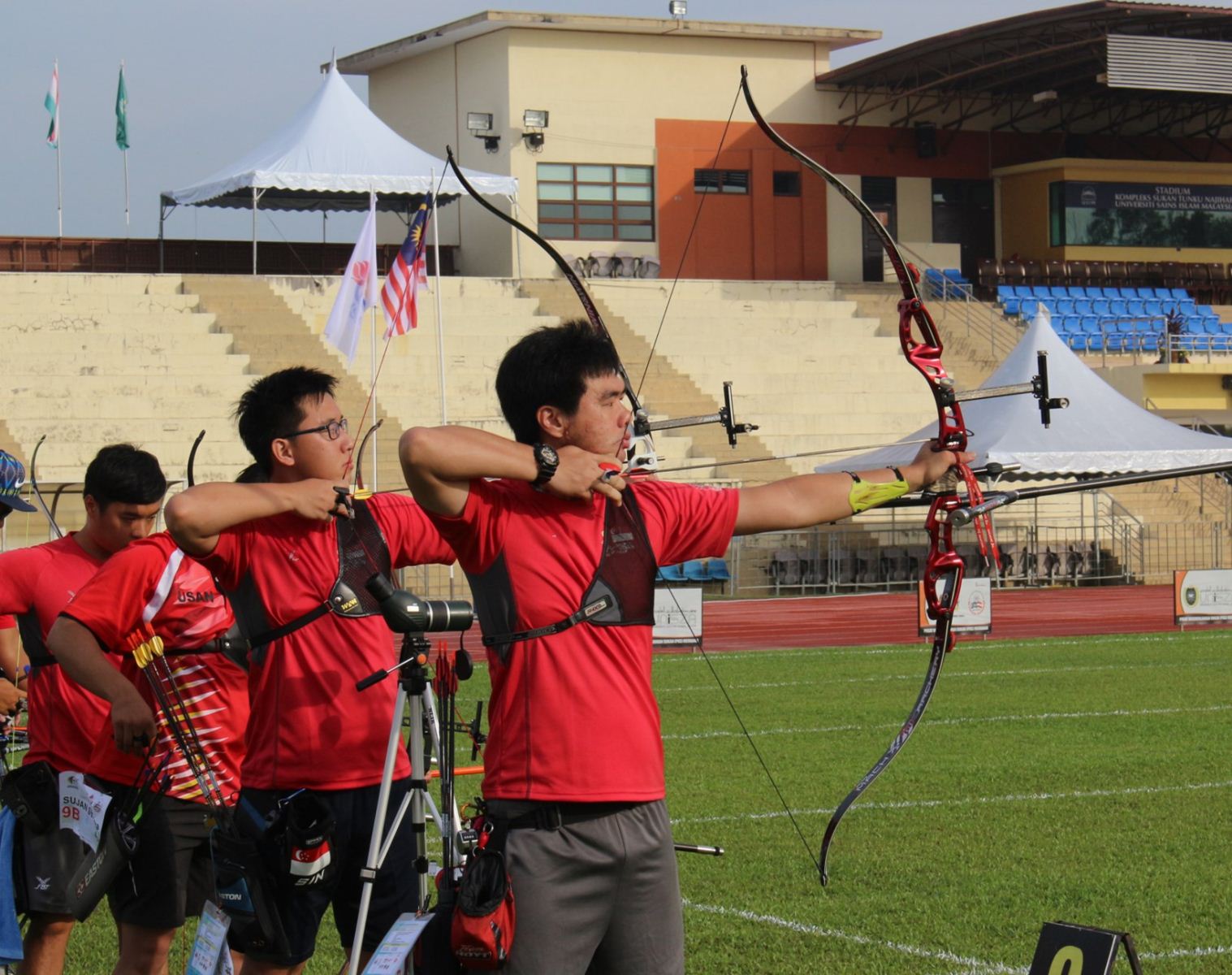 Although Archery in Asia represents the highest level in Olympic Games or World Championship, some member countries or regions just started it in university level. Therefore, for this Championship, we have strong team from Chinese Taipei, who ever beat the Korean team, winning the Gold medal during the Gwangju Universiade 2015, and also new players from Nepal who tries for first time the 70-meter Recurve bow. As we were told that 3 archers from Chinese Taipei ever participated in the Rio Olympiad 2016, named Tan Ya-Ting and Le Chien-Ying from women's team who won the Bronze medal of team event. This team will represent Chinese Taipei participating in the Taipei Universiade to be held this August.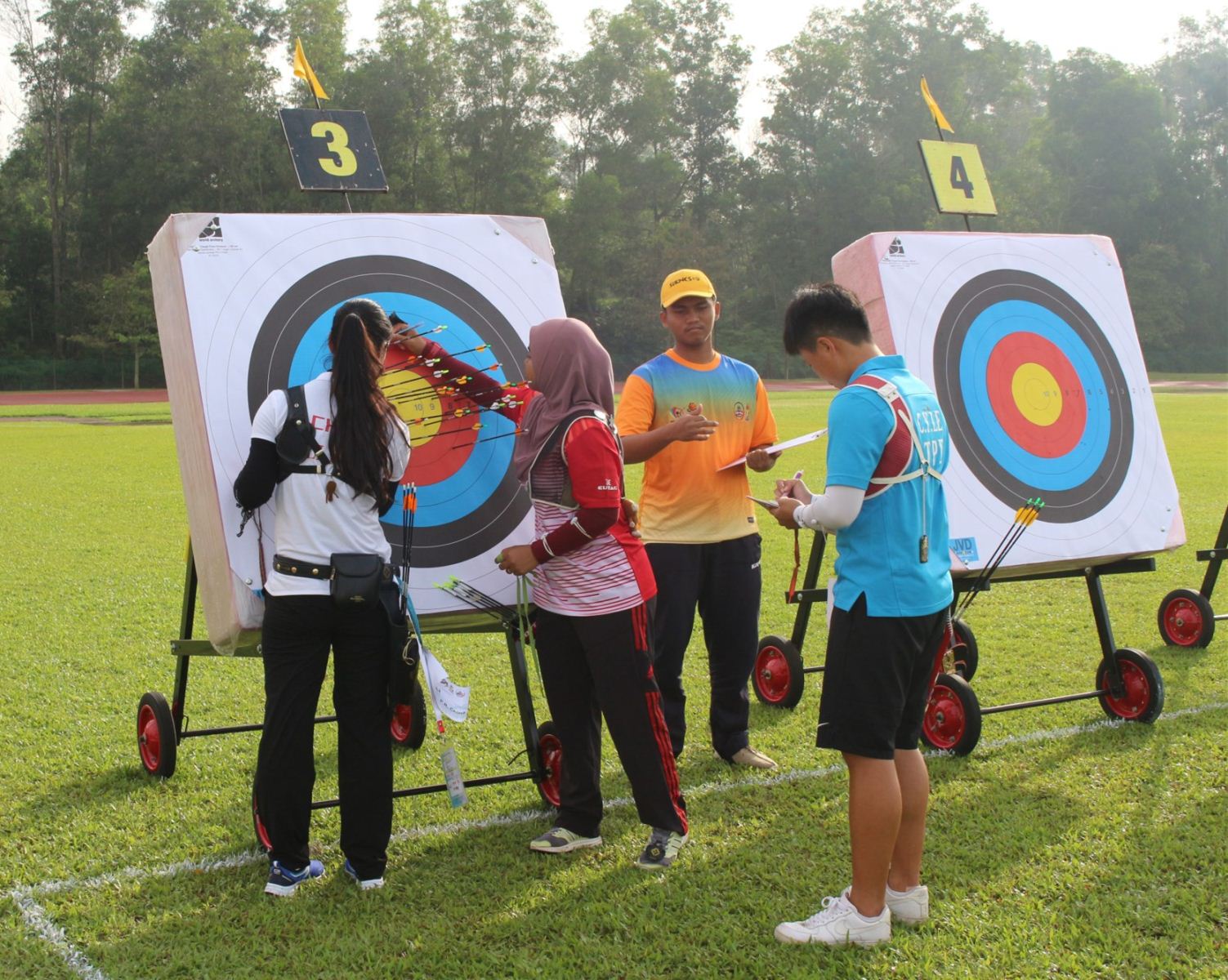 During the break, it was delighted to see the active communication between coaches from different teams and between coaches and TDs, etc. It could be said that the championship was not only a place for competition, but also for sharing the knowledge.
What is worthy of mentioning that this Championship is recognized by World Archery Federation. All the competition schedule and results could be found of its website as well.
Tomorrow the elimination session will start. For more information, please keep on visiting www.ausf.org.
Results and competition schedual are as following:
(Source: AUSF Secretariat)