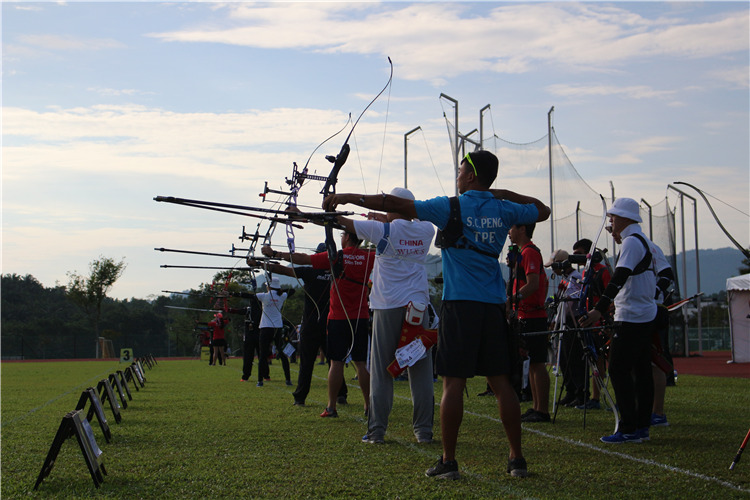 Nilai, Malaysia - on April 15th, the team matches were played and the Bronze medal were decided, with all the finals will be played tomorrow. For Recurve Bow Women, the top 3 teams were qualified, who were China, Chinese Taipei and Malaysia; for Recurve Bow Men, the qualified 4 teams were China, Singapore, Chinese Taipei and Malaysia; for Compound Bow Women, the qualified teams were Singapore, Chinese Taipei and Malaysia; for Compound Bow Men, Chinese Taipei and Malaysia will compete with each other in the final tomorrow; for Compound Bow Mixed, Chinese Taipei, Singapore and Malaysia entered the semi-final.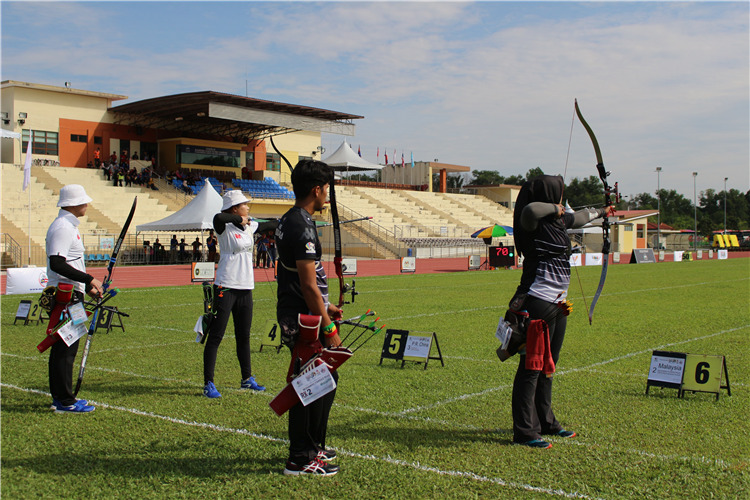 China and Malaysia in Recurve Mixed Team in Semi-final
In World Archery Asia, 37 Asian countries and regions started the archery event in the national level and the most strong teams of Archery are from Asia even in World Archey Tournmaent. In a long run, archery could be better promoted in Asia, especially in university level. During the Championship, the coach of Chinese Taipei ever asked, "when and where the 2nd edition would be held". While, the Honorary Vice President of World Archery Asia raised a question, "the strong archery teams are from Asia, why only 6 member federations sent the teams". This question was a little bit embarrassing, but on the side, it aroused our deep thinking. From the Chinese Taipei coach's question, we can see their expectation and eagerness of the continuity of Asian University Archery Championship, but the lack of participation is also the truth and the reality AUSF is facing. While, how to encourage the participation? It is a question AUSF should deeply think about and find the solutions as soon as possible.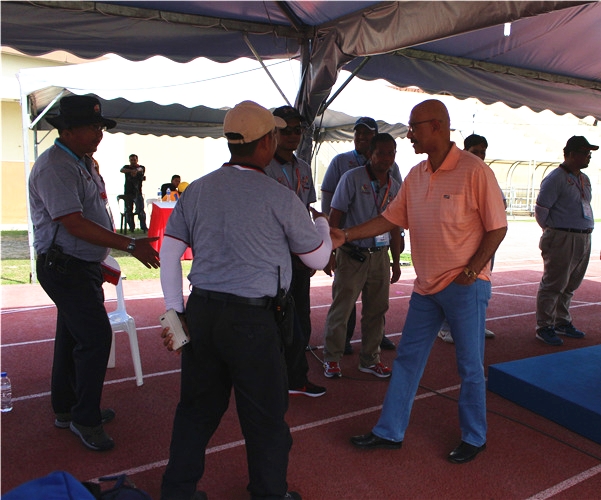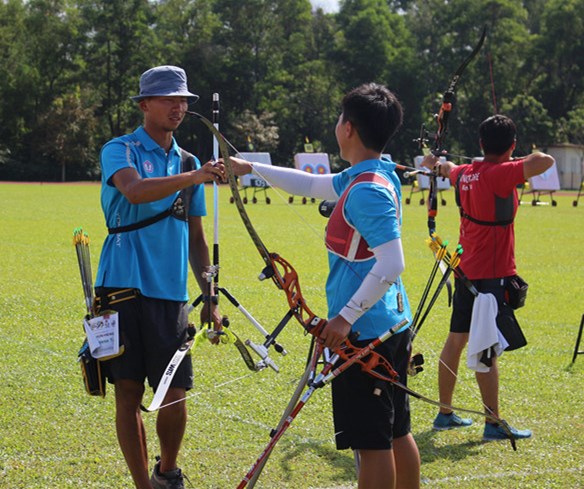 AUSF Senior Vice President Dr. Omar A. AL-HAI in the venue Archers from Chinese Taipei punched for good luck
Tomorrow, the finals for all the categories will be played. The Victory and Closing Ceremonies for both Archery and 3x3 Basketball will be held in the following. Let's expect and cheer for the wonderful performance of all the archers. Please keep on visiting www.ausf.org for more information.
(Source: AUSF Secretariat)