Kuala Lumpur, Malaysia- the 2nd FISU-AUSF strategic dialogue was officially convened in Kuala Lumpur with over 90 delegates in attendance. The dialogue provided a platform for over 100 delegates from FISU, AUSF, EUSA, and FISU-Oceania engaging university sports to discuss key issues that affect the university sport sector. It was highlighted with the theme of social, economic and political impact of university sports as well as attempting to discover challenges facing the development of university sports.

It commenced with an official welcome address from MASUM chairman Hassan Basri Mat Dahan, AUSF President XUE Yanqing, FISU 1st Vice President Leonz Eder, FISU Oceania President Martin Doulton, and EUSA President Adam Roczek who made opening addresses expressing in chorus appreciation of the local organizer and placed high expectation on the dialogue. FISU President Oleg Matytsin provided a video welcome message to the delegates and congratulated AUSF on the successful events held In the continent for the past two years.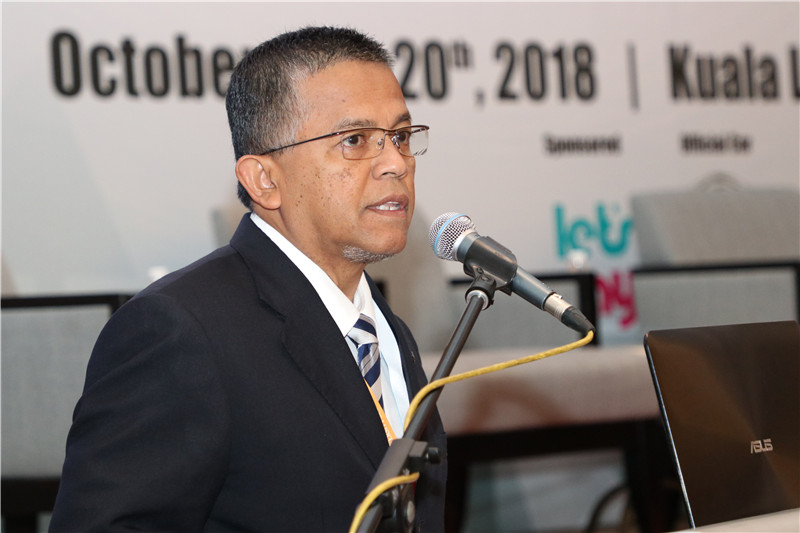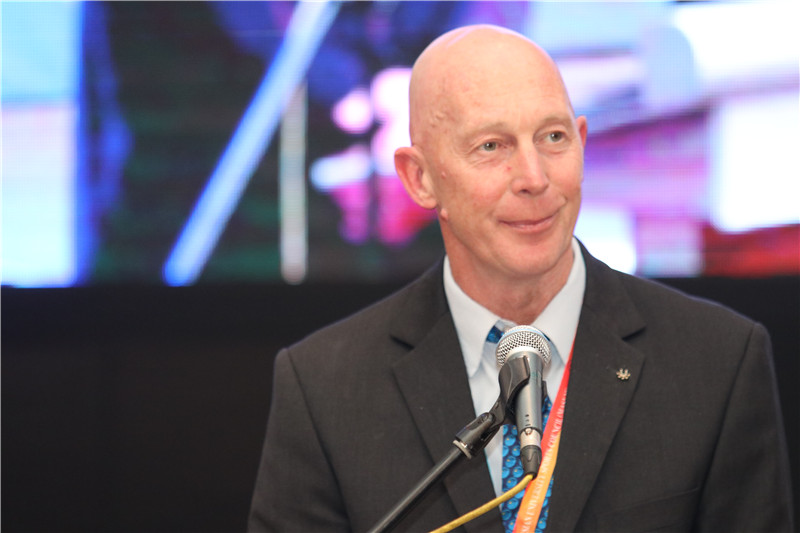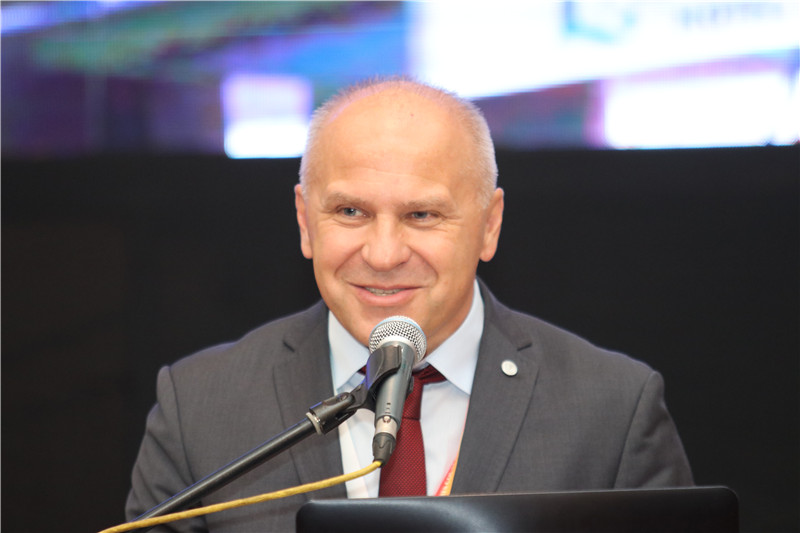 Hassan Basri Mat Dahan Martin Doulton Adam Roczek
The keynote address was given by AUSF President Xue Yanqing who spoke about the importance of branding events, sponsorship, partners, dialogue and active members which collectively helped to advance university sport in Asia. He also emphasized the introduction of a AUSF HELP program which would assist AUSF member countries/regions to host championship events. Delegates were also given information about university sport success in China, which clearly showcased the interdependence between sport development and social, economical and political factors.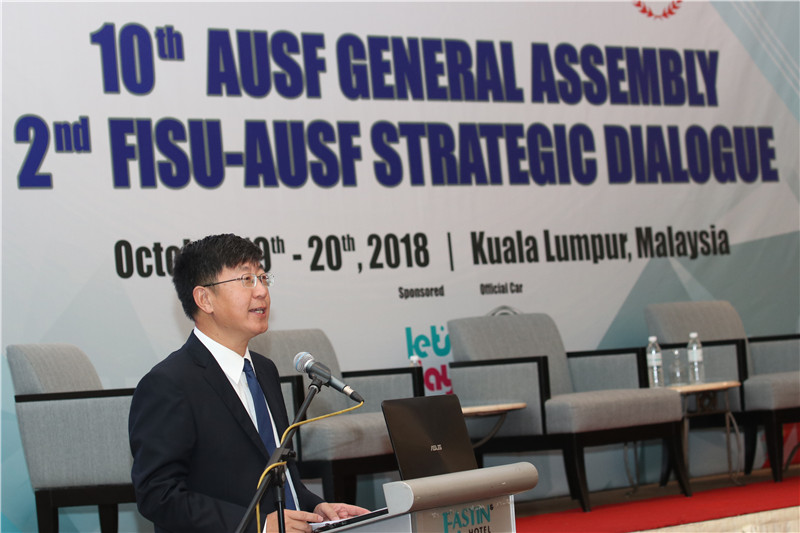 Xue Yanqing
FISU 1st Vice President Leonz Eder spoke about the long term value of sport for university students. He highlighted that sport fosters friendship, promotes health and wellbeing, maintains motivations and performance as well as uncovers hidden talent. He added that university sport has provided a chance to promote lifelong skills and healthy habits of university students and they also have the opportunity to open doors to others of the society and to show that university sport can contribute to everyone's health and wellbeing.
Matjaz Pecovnik, Secretary General of the European University Sports Association,was the third speaker who gave an overview of the European University Games which was first held in Spain in 2012. The Games consist of 9 core sports and 3 optional sports and in 2018, competitions in table tennis and swimming were open to athletes with disability. A video recap of the event was shown which portrayed the happiness that sport brings to university students.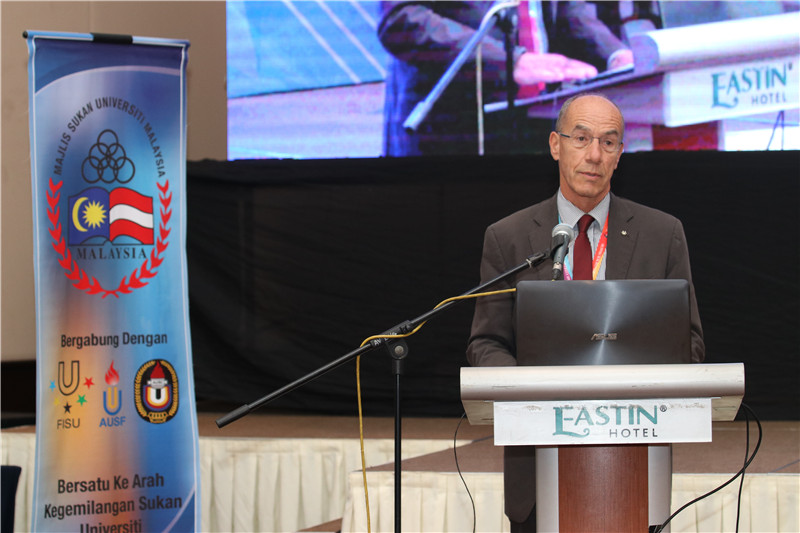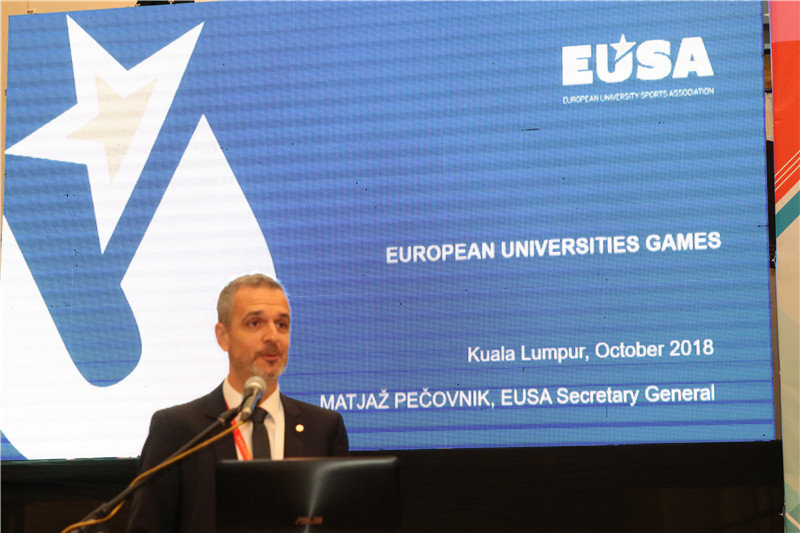 Leonz Eder Matjaz Pecovnik
After a short break, Ms. Julia Cai from AUSF sponsor KELME(China) gave an overview of the KELME sports brand and its long association with sports across the world. KELME is a brand that has established a close association with the Chinese Football Leagues for both men and women. In 2018, KELME became a sponsor of campus football which is their entry into the university sport sector. They have committed to be an official partner of AUSF.
The first climax came when a panel discussion was held allowing delegates to ask questions of Leonz Eder, Matjaz Pecovnik, Ms Julia Cai and President Xue. Discussions included qualification to attend FISU events, participation opportunities, sponsorship, support for NUSFs to host future events, communication, transfer of knowledge and logistics involved in the European University Games and in attending AUSF or FISU championships.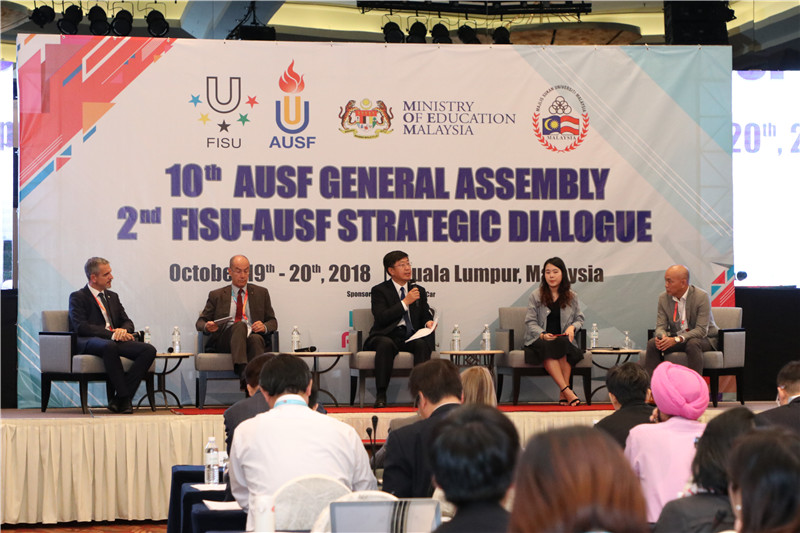 In the afternoon, FISU Secretary General, Eric Saintrond continued to provide insights into the challenges of hosting sporting events in major cities. Mr.Saintrond highlighted the busy international sporting calendar as well as issues that affect sport such as doping, illegal betting, corruption, violence and racism. He then brought up the challenge that is changing interests of young people from tradition sports to new and emerging sports.
Advice was given accordingly on how to promote the benefits of hosting a sporting event which includes legacy, media coverage, economic impact, social impact, positive contribution to physical and mental health as well as a training and educational opportunity for the younger generation, with the legacy and local impact being the real value of hosting events.
Expanding on challenges for sporting events, Dr Abdul Halim Mokhtar provided in-depth education about doping in sport. An outline of the different types of substances was given, along with the details about testing processes and doping rule violations. Dr Halim emphasised that education was the key to ensuring an athlete is not tempted to dope to boost their performance.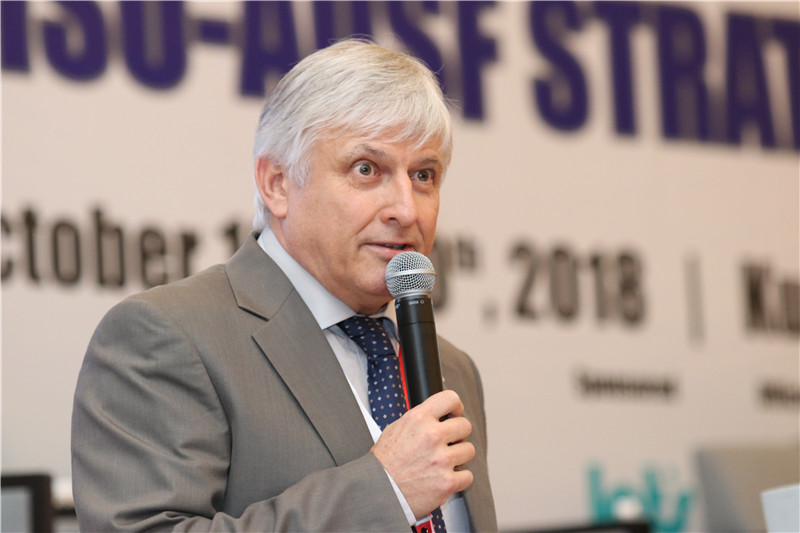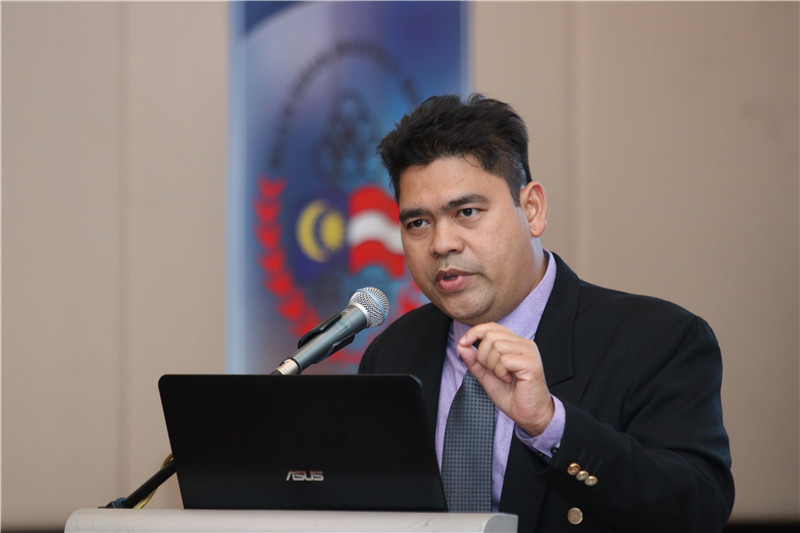 Eric Saintrond Abdul Halim Mokhtar
The second panel discussion provided delegates with the chance to ask Eric Saintrond, Omar A Al-Hai and Dr Mokhtar questions relating to the plenary sessions finishing with engaging with e-sport events, which has gradually become a popular sport among youngsters.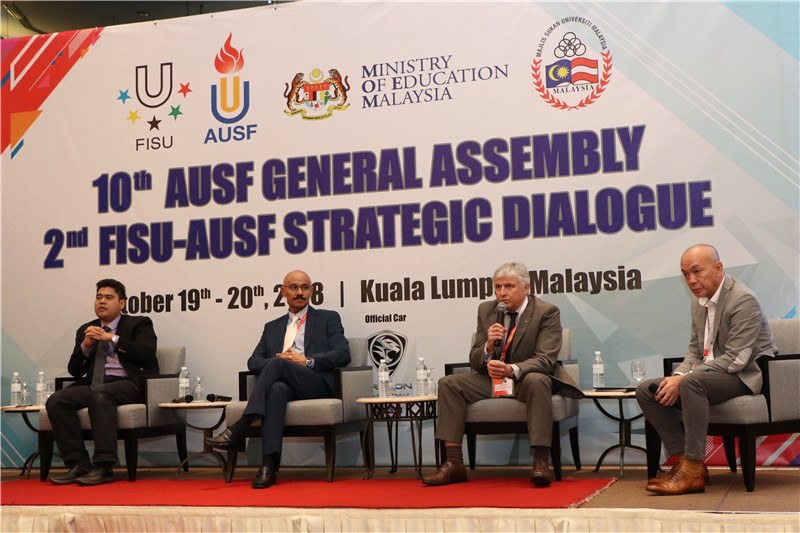 In the final session of the dialogue, Mr Saintrond presented the exciting schedule of FISU events for 2019 including updates on the winter and summer Universiades in Krasnoyarsk, Siberia and Naples, Italy and other key FISU projects for 2019. It was noted that FISU would also further extend its digital platforms to bring more live coverage of university sport to more people via social media and via the Olympic channel.
To conclude the strategic dialogue, FISU 1st Vice President Leonz Eder stated that the world of University Sport is vast mix of wonderful cultures, and only through continuing communication and working together could the university sport throughout the world be further developed.

For more information, please keep on visiting www.ausf.org.
(Source: AUSF Secretariat)