Jinjiang, China- KELME 2018 AUSF football Cup is being staged in Jinjiang, China from October 30th to November 10th . To let the players from various countries and regions experience the extensive and rich Chinese culture and the folk customs of southern Fujian Province, the local organizing committee has arranged cultural exchange activities in Quanzhou Institute of Technology where all teams are accommodated. The participants have the opportunity to experience first hand and authentic traditional cultural feast, including Chinese painting and calligraphy, hand-painted opera mask and tea art among others.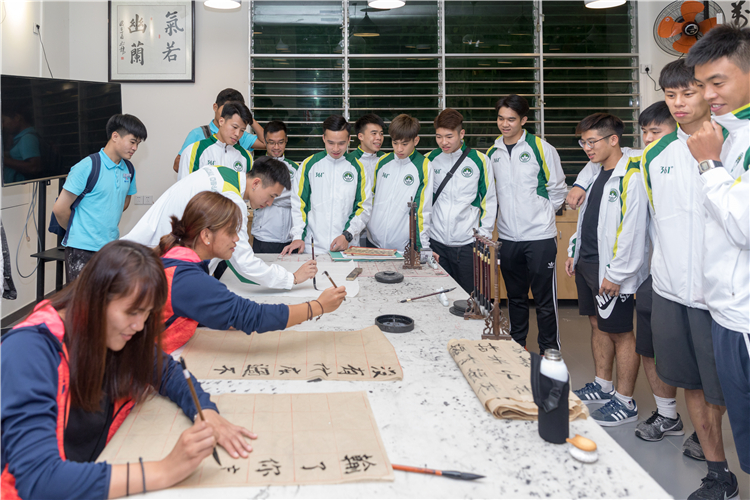 Most Popular: Traditional Handcrafts
The players have shown great interest in the Chinese character "囍" which means double happiness, and they tried cutting the character out of paper – another Chinese traditional art form. Zeng Fangfang, the teacher of the paper-cutting workshop who also designed an exquisite paper-cutting for this event, said that though for many people, this is the first experience of Chinese paper-cutting, the participants enjoyed it very much.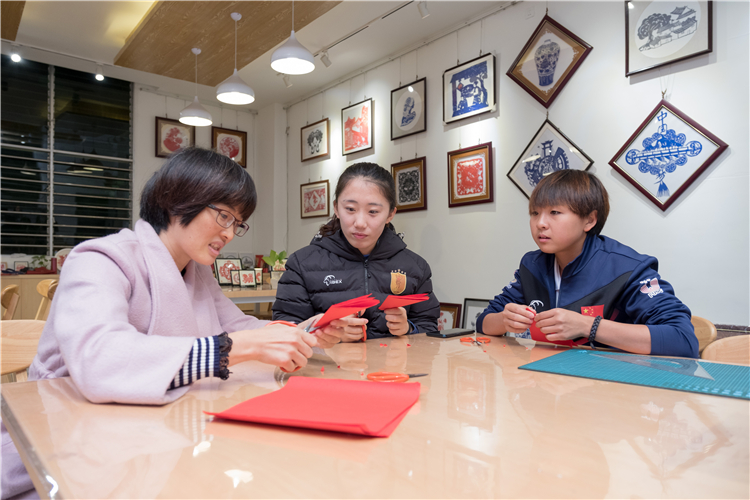 Calligraphy, sand painting, cloth dying, ceramic art ... the charm of Chinese culture has fascinated the many participants from different parts of Asia. They used their own creativityto produce works with traditional elements. Some players attended the workshop almost every day and took pictures to show their family members and friends afar.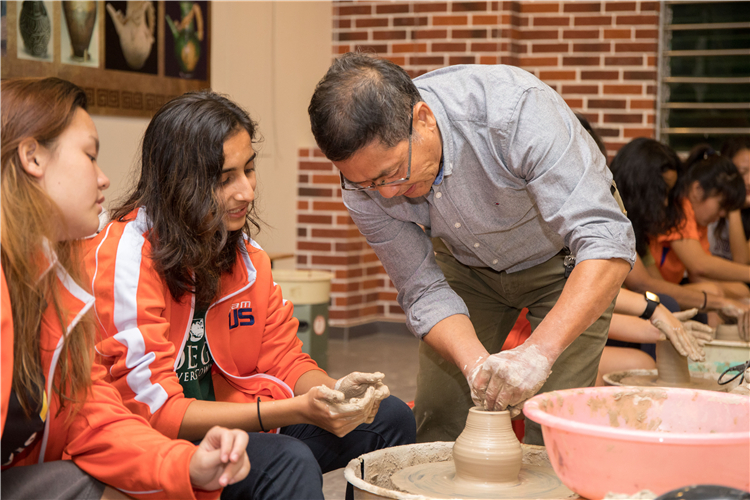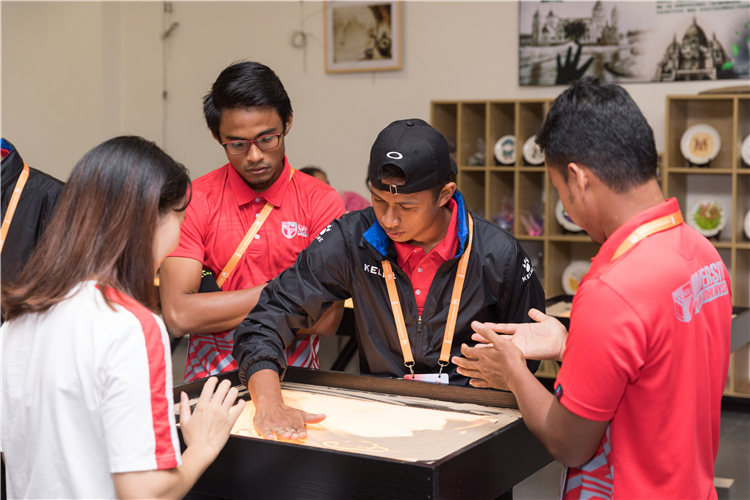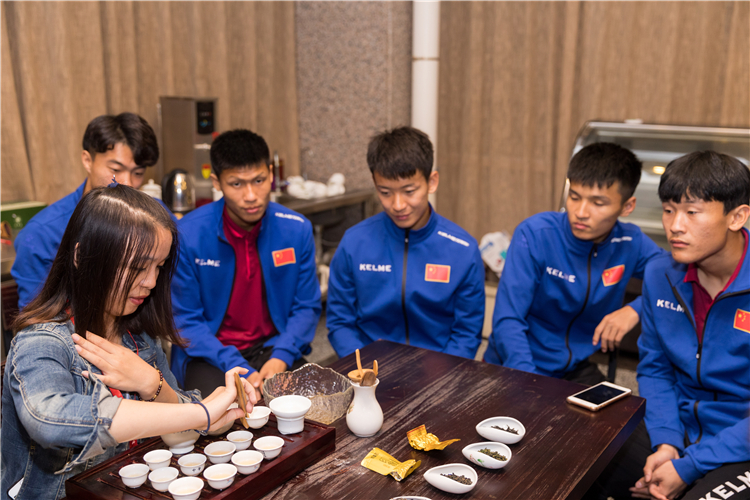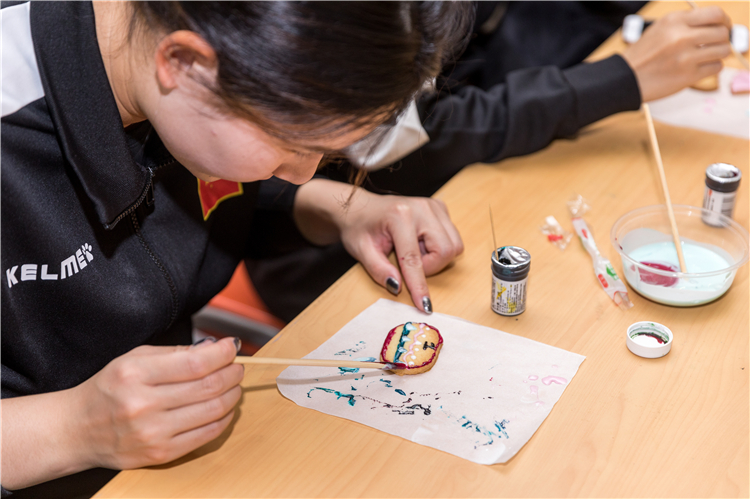 Charming Asia & Blossoming Jinjiang
On the evening of November 6th, a cultural exchange activity named "Charming Asia & Blossoming Jinjiang" was also staged at Quanzhou Institute of Technology, attracting coaches and players as well as students and teachers from Quanzhou Institute of Technology and local residents.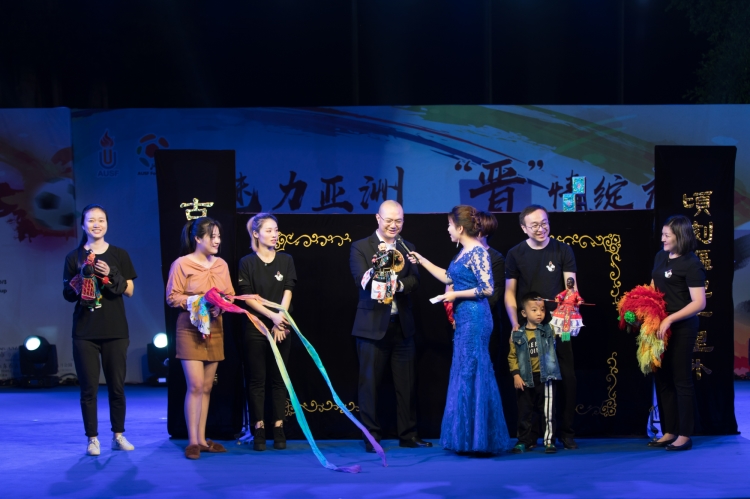 Many wonderful programs were performed one after another, such as the lively dragon dance, the beautiful folk dance "Shuixiu Danyi", the lifelike puppet show "Daming Mansion" in the palm of the hand, melodious erhu and flute ensemble "Beautiful Myth", and classic Gao Jia drama "Guanfu Parting". The performances received many cheers and applause.There were also activity areas such as throwing pots, Cuju (ancient football), ceramic rings, shuttlecock kicking, and craft stalls such as dough kneader, straw weaving and hemp weaving. It was very evident the participants really had a good time.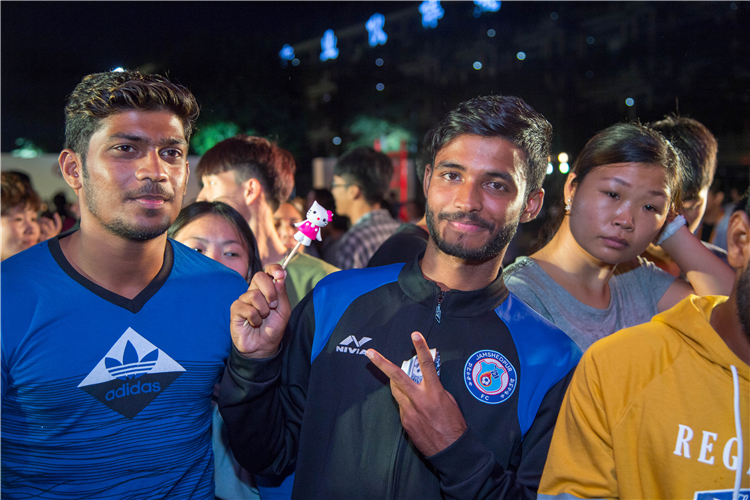 "I have heard about the Chinese culture for a long time, and it is really great to have the chance to see and experience it."Surajit Nandi, Deputy Head of the delegation from the University of Burdwan, India, praised the wonderful programs and rich games."This is not only a sports event, but also a cultural exchange tour.The charm of Chinese culture is so fascinating that I will share this experience with my family and students when I get back."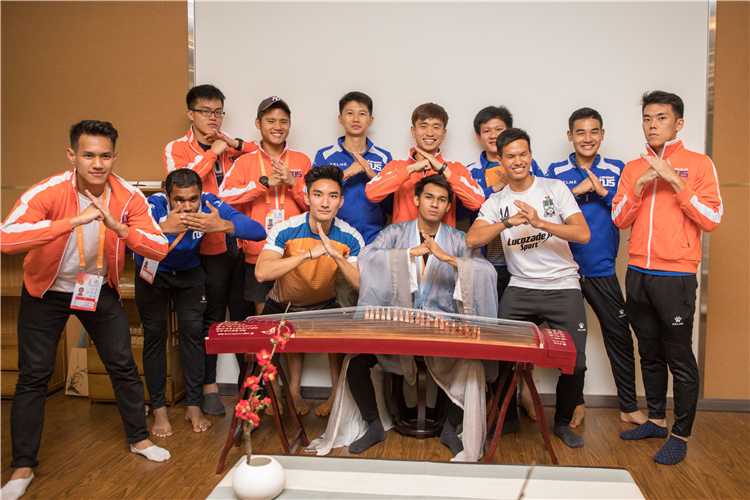 For more information, please visit www.ausf.org.
(Source: Quanzhou Institute of Technology )