KRASNOYARSK, 9 March – Following the results of the Short Program that the skaters had performed the day before, the three leaders going into Free Skating were Japanese Mai Mihara, Russian Stanislava Konstantinova and another Japanese skater, Hina Takeno.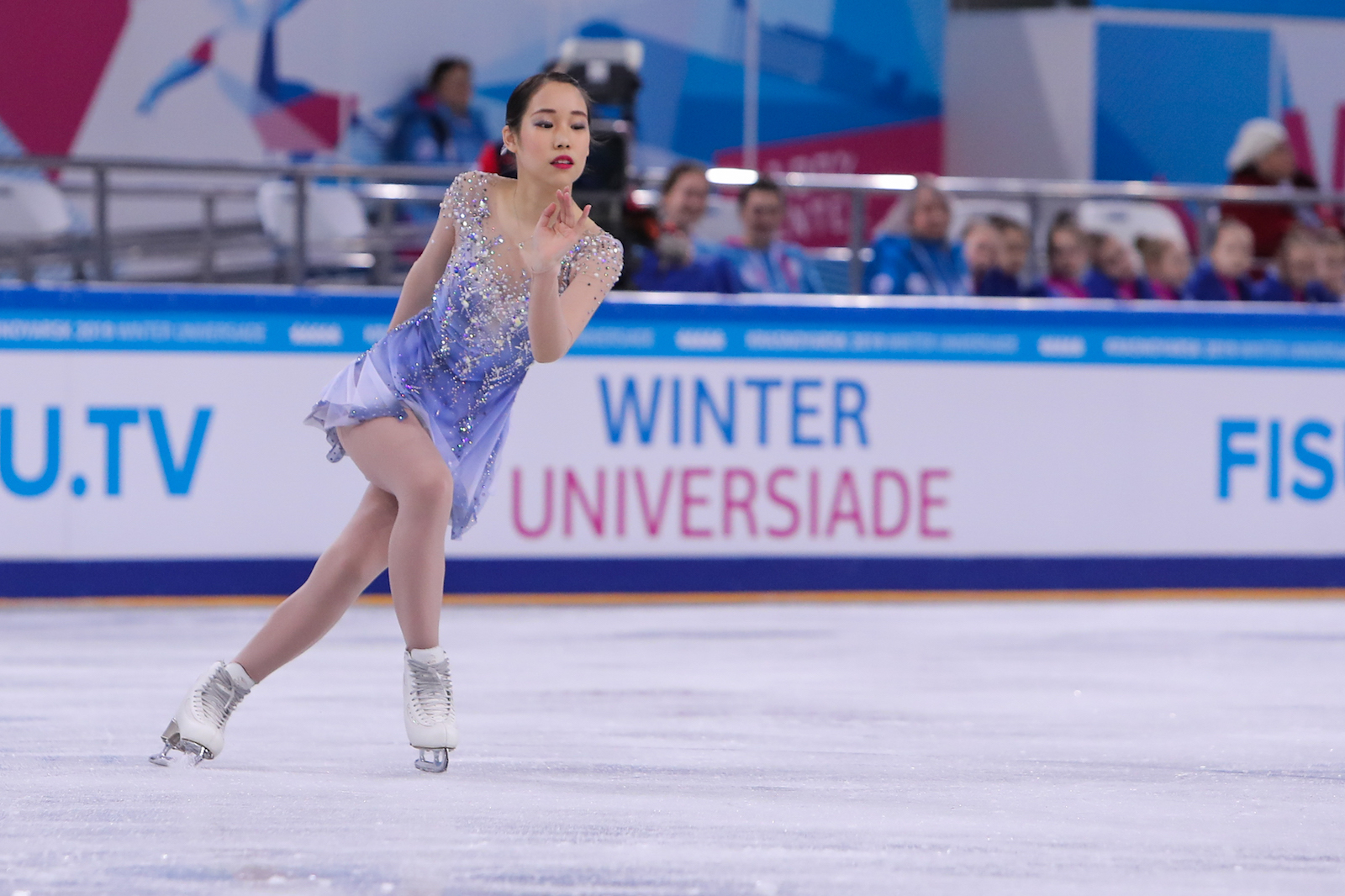 Takeno being in the top three surprised a few more pedigreed skaters, as she doesn't yet figure prominently in the world rankings and her most noticeable result at the international level so far had been sixth place at the junior stage of the Grand Prix. But figure skating is a cult sport in Japan and Hina Takeno proved her mettle. She was 0.12 points ahead of the much more highly rated Kazakh, Elizabeth Tursynbayeva.
Tursynbayeva however, turned the tide in Free Skating with a nearly flawless performance for which she received a high score from the judges and finished with a total of 214.77 points for the two programmes. It was enough to take her into silver medal position.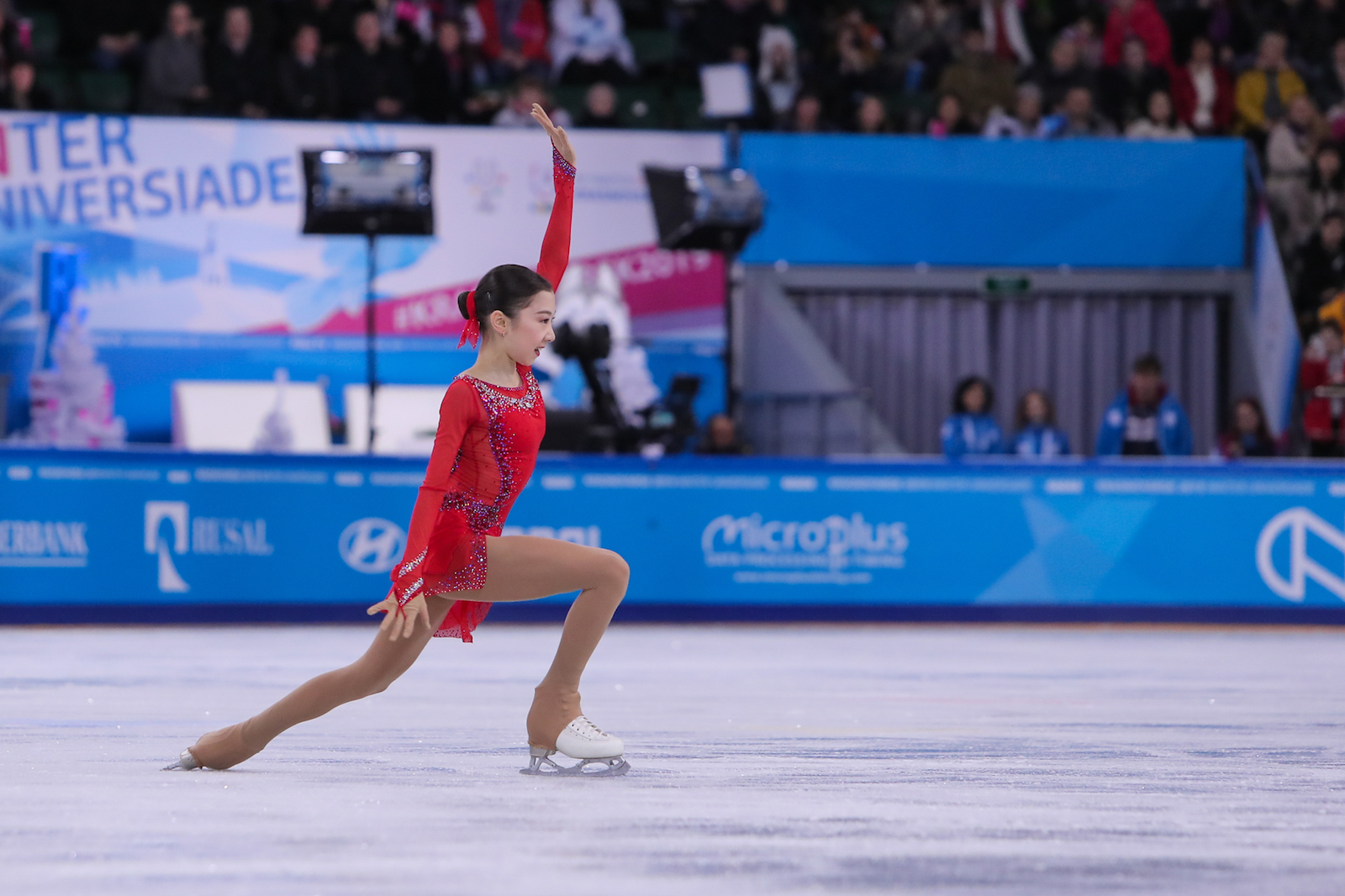 "I am satisfied, I skated well," said Tursynbayeva. "I did not manage to jump a quadruple Salchow jump. Probably I do not have enough practice in competitions. I did it several times during the training and I jumped it on the first day. It is a shame that I did not manage it today. But in general, today I skated better than yesterday. There is only one week left before the World Cup. I do not know if something can be done in a week, but I hope I can."
Hina Takeno, who performed next, could not repeat the success of the previous day. She fell on two fluffed triple axels and jumped a double flip instead of a triple one. In the end, she went down from the third to the sixth place.
Stanislava Konstantinova was next in the fight for medals. She started well with a double axel and a triple loop through a half loop. Then she could pull off a cascade due to an unsuccessful fluffed triple axel, but she had already done enough to get a final result of 205.91 points. It was not enough to surpass Tursynbayeva, but Mai Mihara was to come next and decide the fate for all three athletes.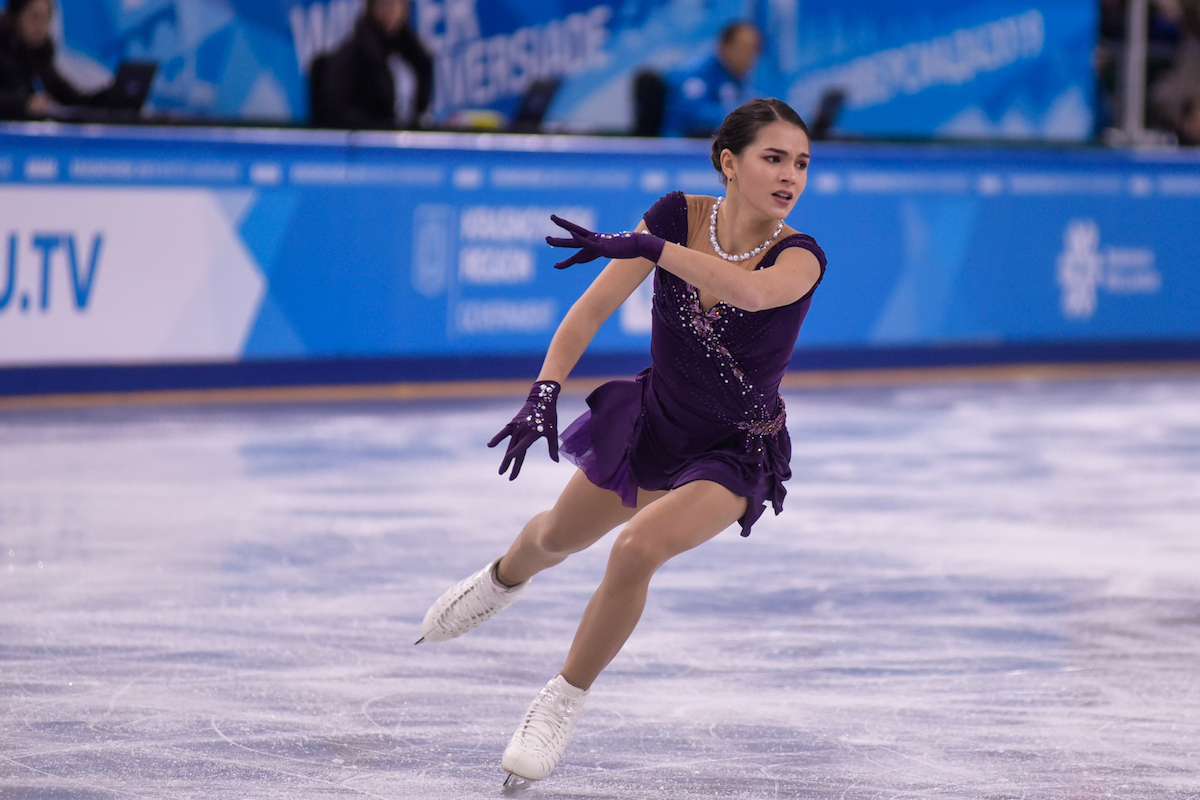 The Short Program leader managed to perform all the elements, including a complex cascade of double Lutz, double toe loop and double loop in the second half of the program, receiving 220.68 points as a result and the title of Universiade champion.
"I am very glad to take part in these competitions," said a visibly happy Mihara. "I am very happy with my performance today. And please accept my gratitude for the opportunity to perform here."
Results: Single Skating. Women
1. Mai Mihara (JPN) – 220.68
2. Elizabeth Tursynbayeva (KAZ) – 214.77
3. Stanislava Konstantinova (RUS) – 205.91
(Source :FISU)