Naples, Italy- with the 30th Universiade going in full swing, AUSF Executive Committee had its working meeting on July 9th in Naples, Italy. President XUE Yanqing, Vice President JARGALSAIKHAN Dorjsuren, Secretary General Kenny CHOW, Vice Secretary General SHEN Zhen, Assessor IGARASHI Hisato, ZAKIRYANOV Kairat and BOHARA Purna Singh, Audito HUANG Chia-Ju and LOU Kit Long attended the meeting.
President XUE chaired the meeting. In the first half of 2019, AUSF had its 1st AUC Karate and EC Meeting in Macau and 5th AUC 3X3 Basketball in Kinmen. A workshop themed on Psychological Skill Training was delivered during 3X3 Basketball which had positive feedback from participants and was meaningful and engaging to the organizing committee as well. In the coming August, Soule will host 2nd AUC Cheerleading which have received entry forms from China, Mongolia, Japan, Singapore, Kazakhstan, Chinese Taipei and Korea. The 1st AUC Badminton and FISU-NUSF Seminar will be held in September in New Taipei City. This seminar will be the second joint educational program between AUSF and FISU Oceania, which also set a good example for the cooperation of other continental federations.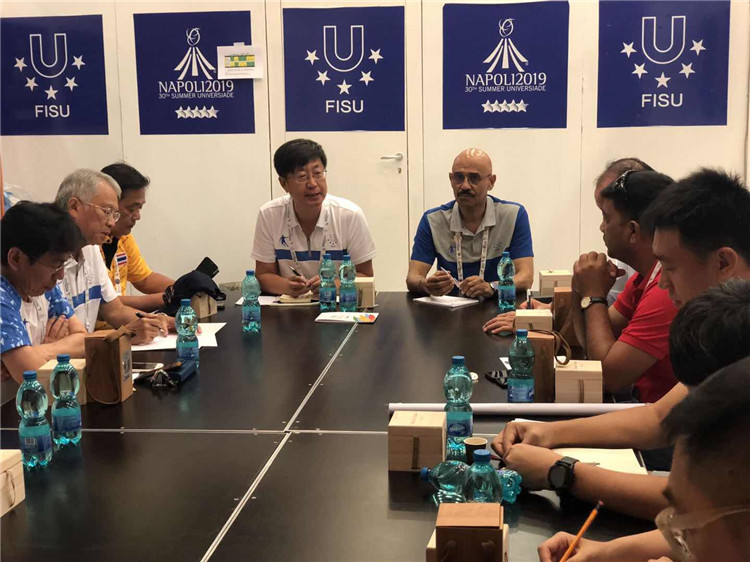 Members are encouraged to host and participate in events of 2020 and 2021. Thailand proposed to have the 1st AUC Bodybuilding in February next year and Iran and China would like to compete for the host of 3X3 Basketball. In the future, AUSF will help more less developed countries and regions in Asia to participate in AUSF, as well as FISU events. The next host of Summer Universiade-- Chengdu, China are plan to launch special help program for our Asian members as well.
As is emphasized by President XUE, the major strategies of AUSF are to build the brand name events, to promote AUSF in other CUSFs and gain more support from FISU family. AUSF family will make all endeavors to be united and harmonious to develop university sports in Asia and even the world.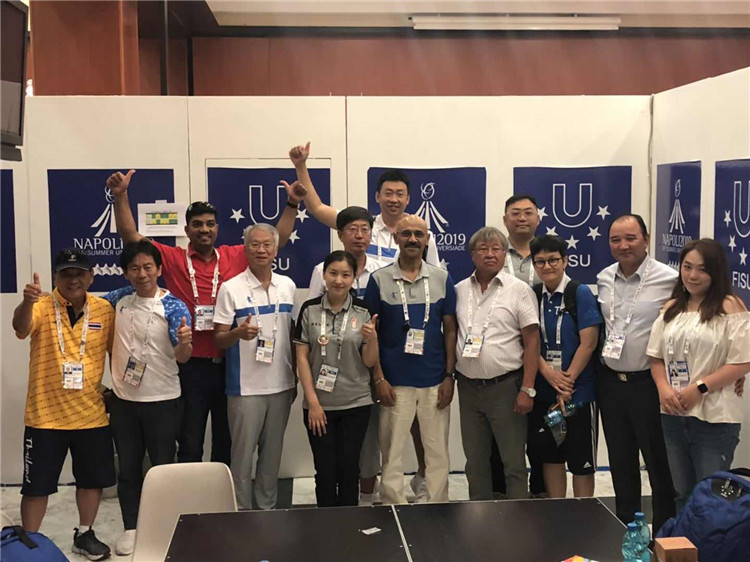 For more information, please keep on visiting our website.
(Source: AUSF Secretariat)