Ulaanbaatar, Mongolia - The opening ceremony of the National Universiade Games of Mongolia took place on 2 November at the Central Sports Palace in Ulaanbaatar city, Mongolia. Competition is underway among the best student-athletes of Mongolia, in 10 different sports. The event will go on till 10 December 2020.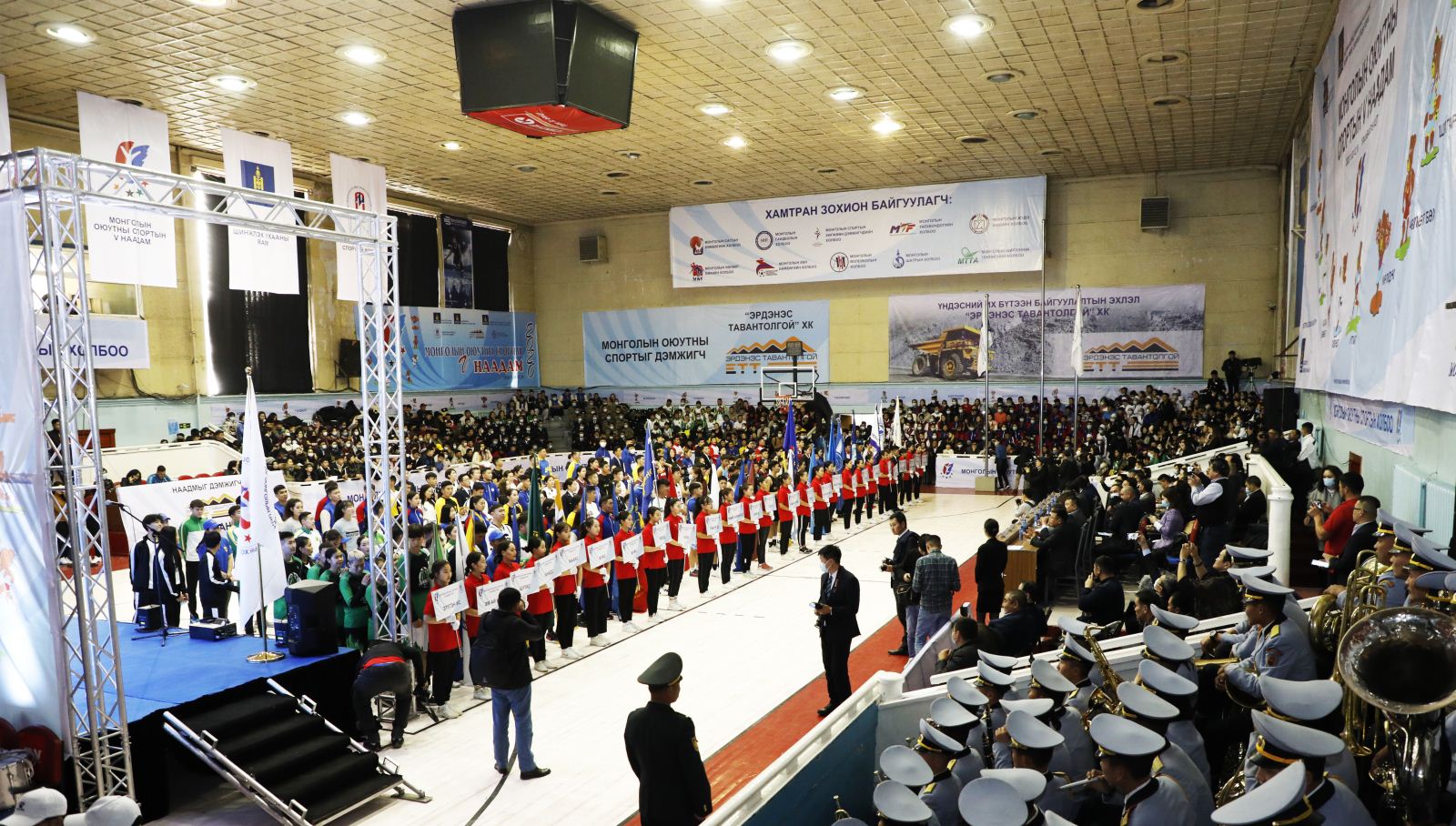 The opening ceremony began with the traditional marching of participants from 27 universities of Mongolia, arranged in alphabetical order. The participating universities included the Avarga Institute, Mongolian National University of Medical Sciences, Global Leadership University, Gobi-Altai Medical School of the Mongolian National University of Medical Sciences and University of Internal Affairs among many others.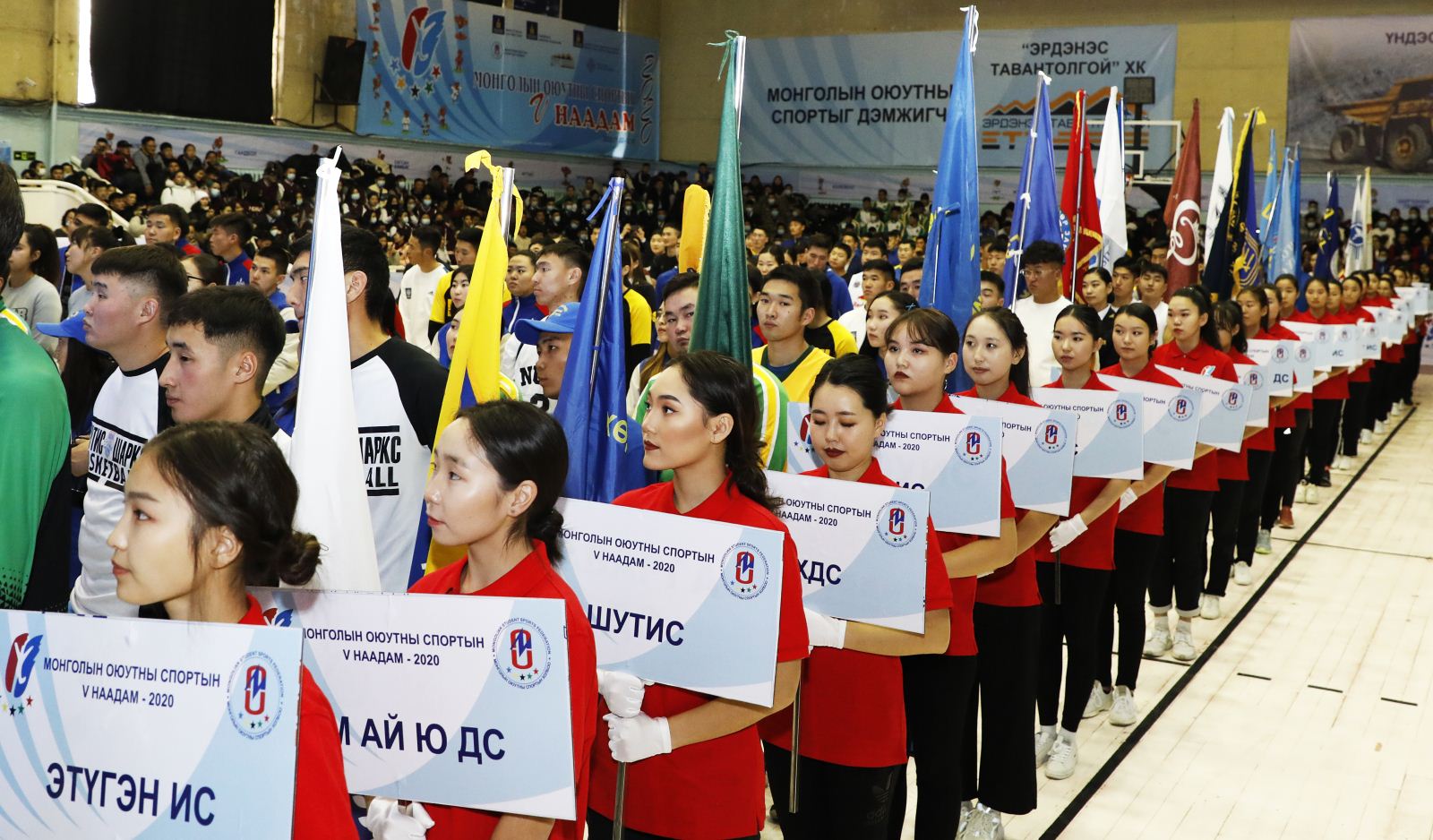 Among the honoured guests, who attended the opening ceremony were FISU Treasurer and Mongolian Student Sports Federation (MSSF) President Bayasgalan D., the Vice chair of the FISU CIC, AUSF Vice President and MSSF Secretary General Jargalsaikhan D., and Advisor to the President of Mongolia on Culture and Social Development Lambaa S.
Also present were the President of the Mongolian National Olympic Committee Tuvshinbayar N., Deputy Head of State Committee for Physical Culture and Sports Odonbayar Ts., as well as many other representatives from the country's institutes of higher education.
"Our Federation has been organising the National Universiade Games since 2005 in cooperation with the Government of Mongolia, the Ministry of Education and Science, the Ministry of Foreign Affairs, and the State Committee for Physical Culture and Sports," said Bayasgalan D. in his opening address. "Now we are here, at the opening ceremony of the 5th edition of these Games. We are making every effort to provide you all with the most unforgettable sporting events and the best memories."
The National Universiade Games are a historical event that make a significant contribution to the development of university sports at the national and international level in Mongolia.
"Every year, the MSSF with its own vision, initiatives and funding organises the National University Championships in various sports in cooperation with universities," added Bayasgalan. "On behalf of FISU, MSSF and myself personally, I would like to wish successful participation to all student-athletes. The victorious ones will earn the right to participate in the World and Asian University Championships and the FISU World University Games in August 2021 in Chengdu, China."
For the first time, Mongolian student-athletes had their own anthem sung during the Games. The anthem was initiated and produced by Jargalsaikhan Dorjsuren, MSSF Secretary General.
At the end of the opening ceremony, there was an entertainment and cultural event.
The Games are now underway, with the 16 best men's basketball teams from Mongolian universities, as well as the best 14 women's teams. The competition of handball also kicked off on Monday, 9 November.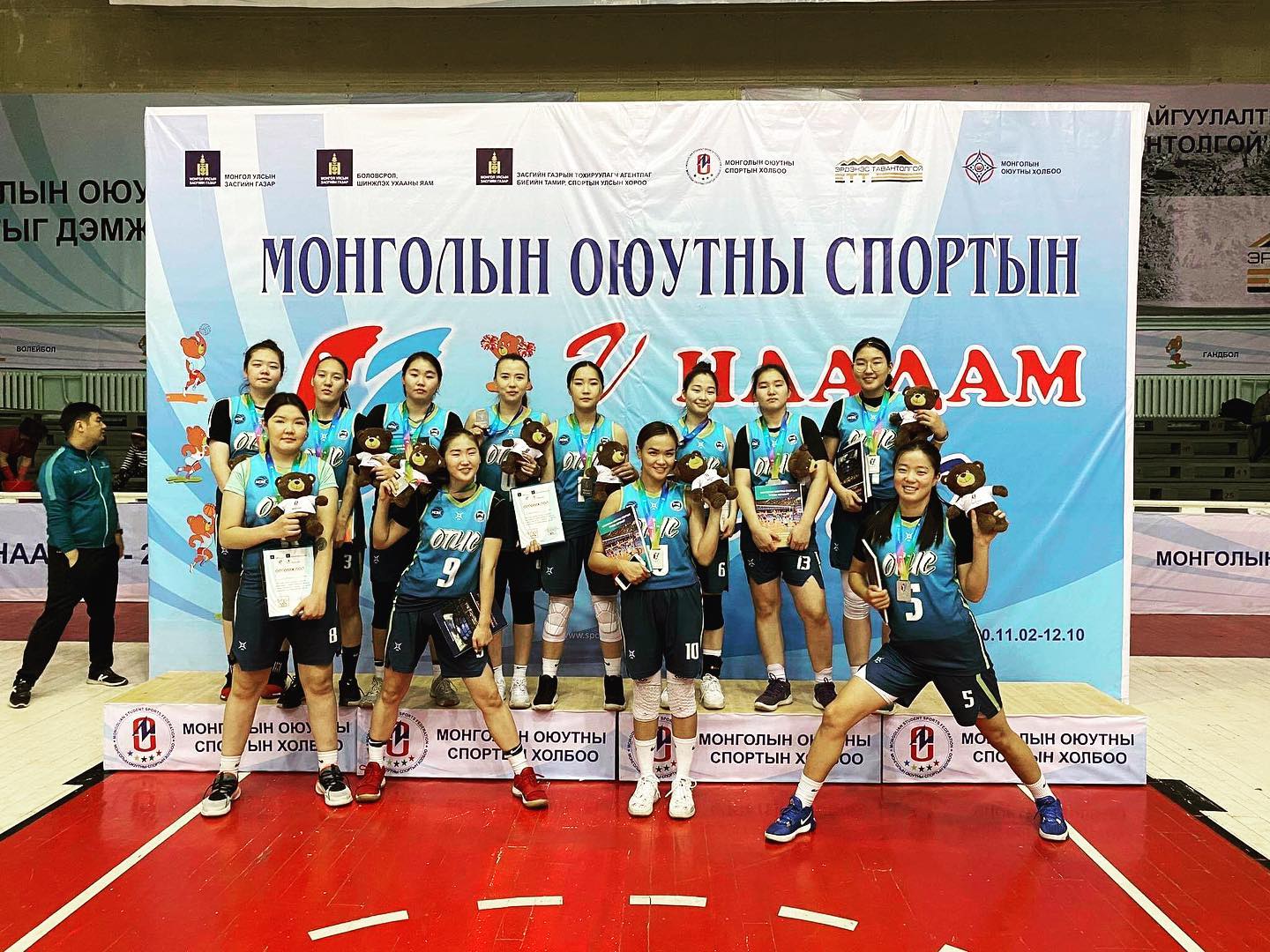 (Source: Mongolian Student Sports Federation)