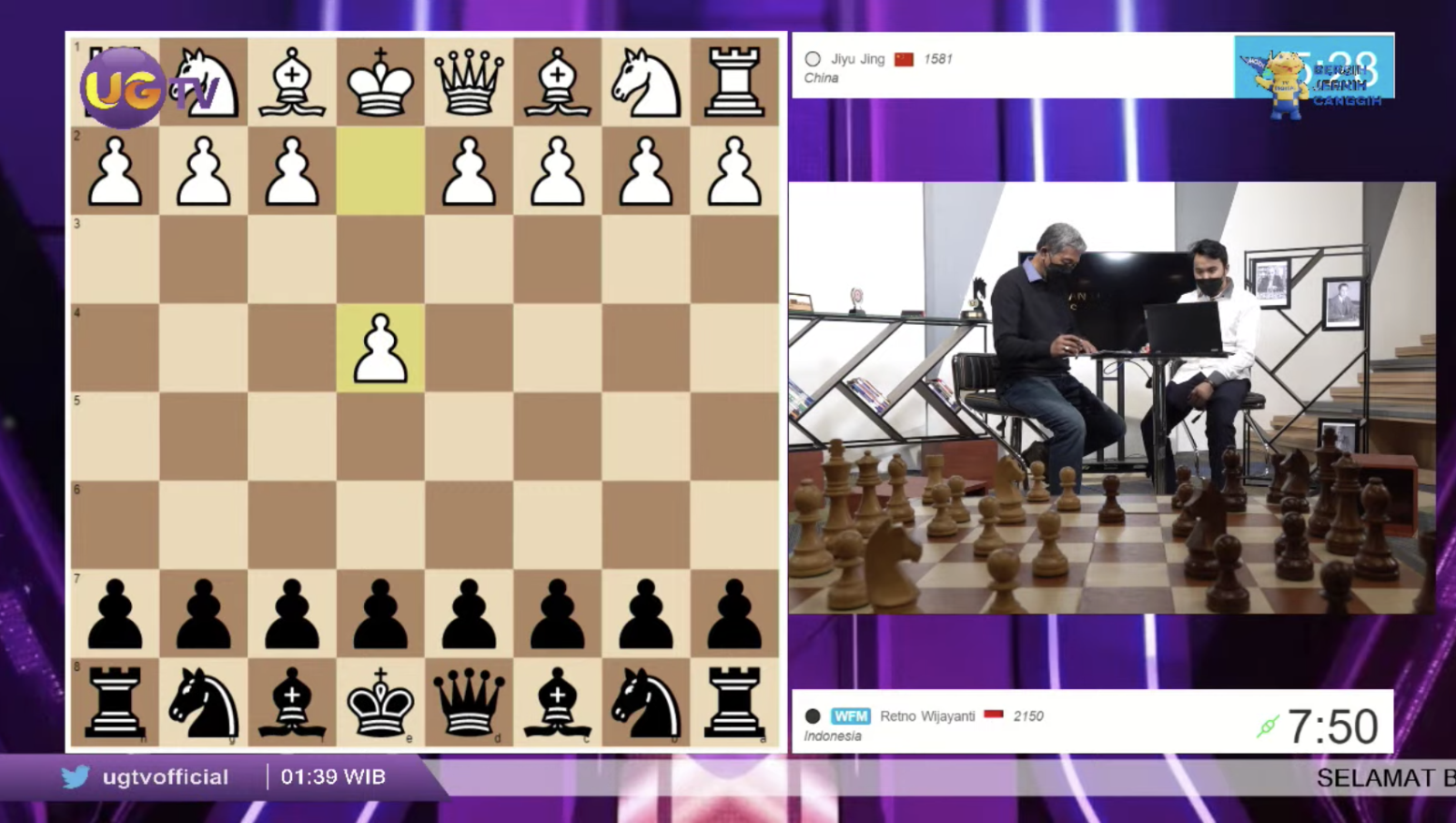 The 2021 Asian University Chess Championship (AUCC) kick started with the women's category. Games of three rounds per day will start at 10 am (GMT+4) each day from September 3rd to 5th. Participants from the 2020 AUCC took most of the top 10 positions after the opening rounds.
A total of 41 players from 12 NUSFs are participating in the women's category this year. Players from Indonesia, China, India, Iran, Malaysia, Saudi Arabia, Sri Lanka, and the United Arab Emirates will also be striving for the team title simultaneously.
2020 bronze medalist CM Nomindalai Tumurbaatar (MGL) and the newcomer WFM Tannaz Azali (IRI) took the lead on the first day. However, the Mongolian topped the individual ranking narrowly by having more game-points won in the Tie Break.
Players from the 2020 edition of the AUCC repeated their competitiveness this year as Srija Seshadri (IND), Subramanian Sivanesan (MAS), Aay Aisyah Anisa (INA), and Varshini Velavan (IND) all tied with 2.5 points. Ummi Fisabilillah (INA) and Tan Li Ting (MAS) were also following closely behind the front runners. India and Malaysia finished the three-round competition with a slight advantage over the rest.
As for the men's category, competing on the Tornelo application and with 9-round Swiss System as well, will begin on September 10th.
AUCC 2021 livestream broadcast
- UG TV
- UG Digimedia channel: YouTube UGTV
AUCC 2021 results update

(Source: AUSF Media Committee & the Organizing Committee of AUCC 2021)